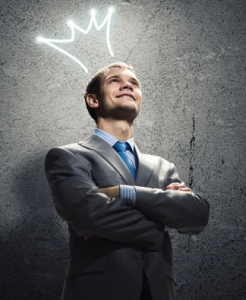 There's a connection between looking good and feeling capable. When we look our best, we feel confident. I've read research that shows there's also a big link between our appearance and whether we are perceived as competent or not. Leaders who have a strong, individual brand promise accept this.
People who look well-groomed are perceived by others as more capable, likeable, and even more trustworthy. The most immediate visual impact comes from being clean cut and well dressed. This shows an attention to detail and a sense of discipline, two traits that aid in competence, decision making and responsibility. People see a leader who attempts to look their best as someone who applies themselves and reaches for the best.
Body Language and Brand Promise
In her book Communicate Like a Leader: Connecting Strategically to Coach, Inspire, and Get Things Done (Berrett-Koehler, 2017), Dianna Booher suggests body language is another brand-related factor. How you carry yourself and respond to the many stimuli around you is part of your brand promise. When this topic comes up with my coaching clients, we discuss how staying in control of your emotions indicates internal strength and good self-awareness. This conveys a rational and subjective command of self and ability to remain present and effective in any situation.
Ready, Willing and Able
Similarly, how you keep your office space also discloses your level of discipline and self-management. A disheveled desk implies disorganization and an inability to stay on top of things, while a perfectly sparkling desk may indicate you are underutilized.
In addition to physical appearance, your emotional appearance weighs into establishing a strong brand promise and is especially helpful for positive image building (besides being the right way to lead people). Leaders with a positive outlook, framed by good energy and passion, are greatly appreciated. They influence their people positively and inspire them to do their best work. This is a fantastic brand to stand by.
What do you think? How are appearances impacting your brand promise? Do they support the look of capability? I'd love to hear from you. You can call me at 704-827-4474; let's talk. And as always, I can be reached here, or on LinkedIn.