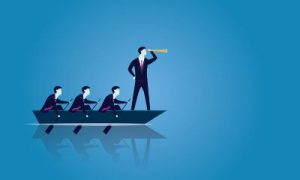 This has certainly been an "interesting" year. You know what that means, don't you? Interesting is a clever euphemism for just plain terrible, troubling, turbulent, and torrential. The year of 2020 is the gift that keeps on giving. We have had a pandemic, politics in a fractious environment, riots, protests and even murder hornets. It just seems that the news is bad, and it keeps getting worse.
In my practice, I hear it over and over: "I can't wait to put 2020 in the rear-view mirror". Yet, when asked what was particularly bad about this year, what was happening to them personally, every person struggled to say what was individually bad about this year. Their families are all safe, they have meaningful work, their businesses are profitable, the sun shined when it was supposed to, and the rain fell, just like it always does. All of which leads me to want to share a few thoughts with you. Hopefully it will put it all in perspective.
• What anger, anxiety or bitterness are you carrying around with you? I was recently on a Zoom call with a group of people, and we were talking about our greatest fears. More than a few said that their greatest fear is about the future. We all have that in us, don't we? We worry about things that we can do absolutely nothing about! Maybe it is my advanced age speaking, but no matter what happens, we are going to be all right! Things will work out the way they will work out. It may not be what we had imagined. We might need to change our plans—the only time God truly laughs is when we make plans! We have no idea what the future will bring, so why do we spend so much mindshare on it? It will be okay. You will be okay.
• How often are we devastated by events that are considered to be out of the ordinary? In other words, if it is sunny in the summer, it supposed to be! No one is destroyed by a snowstorm in January because we understand that "these things happen". We are devastated by those things that are beyond our control or loss of what we are attached to. The Stoics have something to say about this. Epictetus said: "…if you hold anything dear outside of your own reasoned choice, you will have destroyed your capacity for choice." Have you lost your ability to choose?
• There is a cliché that is used when people turn philosophical. It is "Live each day as if it is your last!" Some take it to mean that every day should be filled with bacchanalian delights. Others believe it means to do something crazy every day—hang gliding off the Golden Gate bridge or flying in one of those glider suits. Here is a different way to think about it. Think of it in terms that you are about to leave on a long trip whose outcome is not certain. What business do you need to take care of that will keep the burden off of those that depend on you? What do we need to do to keep our affairs in order? What would you like to say to your family, to your significant other? Isn't that what we should be doing?
Finally, I always like to share one of my favorite poems as we are making plans for the new year. It is a good reminder. Wilfred Peterson wrote it in 1952. The best to you for the holidays and beyond!
Slow me down, Lord!
Ease the pounding of my heart
by the quieting of my mind.
Steady my hurried pace with a
vision of the eternal reach of time.
Give me, amidst the confusion of my day,
the calmness of the everlasting hills.
Break the tensions of my nerves and muscles
with the soothing music
of the singing streams
that live in my memory.
Help me to know the magic
restoring power of sleep.
Teach me the art of taking minute vacations…
of slowing down to take a look at a flower,
to chat with a friend,
to pat a dog,
to read a few lines from a good book.
Remind me each day of the fable of the hare
and the tortoise that I may know that the
race is not always to the swift;
that there is more to life than increasing its speed.
Let me look upward into the branches
of the towering oak and know
that it grew great and strong
because it grew slowly and well.
Slow me down, Lord, and inspire me
to send my roots deep into the soil
of life's enduring values that I may grow
toward the stars of my greater destiny.