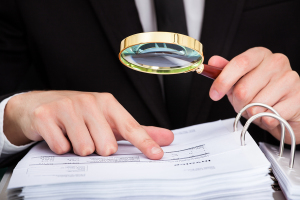 During the many years that I spent waiting in airport lines, I frequently found myself playing the game, "What's Your Story?" You know the one: you try and guess a person's profession or position based on how they look and act. Based on the reading and conversations I've had over the years, I know I'm not alone.
No matter how fair, unbiased or "woke" we are, we humans are wired to size others up, especially when it comes to leaders. The truth is we learn a lot about people just by glancing at their faces. We instantly spot who we prefer and who we don't.
That's why smart leaders create a unique, individual brand promise.
Your Trade Name
Your individual brand promise is what others can expect from you in every encounter. The more reliable you are to that promise, or expectation, the stronger your brand promise, and trade name.
A brand is a name, term, design, symbol or any other feature that identifies a product or service as distinct. If used for an organization as a whole, the preferred term is trade name. You are, with all your attributes, traits, skills—the way you think and behave—your trade name.
Leaders benefit by establishing a solid brand promise. This allows them to make the most of their skills and potential as they advance their career path. There are several key areas that formulate your brand promise and, when developed well, can take you to new heights.
The Foundation of Your Brand Promise
Ultimately, your brand promise is what people think or say it is; a strong reputation is the fundamental foundation. In part, your brand is what you've done, what you're capable of doing and what you stand for (beliefs and values). Consistent performance and accomplishment build great reputations. This creates a brand that proves a leader's capabilities or expertise; it fulfills your brand promise.
A leadership brand establishes your voice, as described by Paul Larson in his book Find Your Voice as a Leader (Aviva Publishing, 2016). Leaders with a developed voice have a presence: a distinctive quality that makes them stand out.
Leaders with a strong brand promise represent success, attraction and influence. They fashion their influence in ways that create a lasting legacy. This maximizes their impact, not only while in their leadership position, but long after they're gone. What a legacy!
So, let me ask: As a leader, what is your individual brand promise? I'd love to hear from you. You can call me at 704-400-6926; let's talk. And as always, I can be reached here, or on LinkedIn.