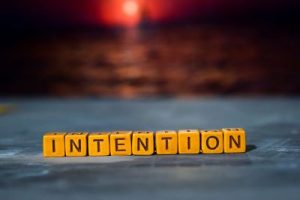 Leaders are facing unprecedented levels of stress, dysfunction and disappointments, taxing their energy and productivity. Some leaders have even shared with me that keeping up with the chaos has become an acceptable achievement. But great leaders are strategic about their time and energy. They lead with intention.
You see, leaders can't be busy just to be busy. Their time must count. In my work coaching executives, I don't know of anyone who doesn't have to guard their time, attention and fight off distractions.
What Matters Most
An intentional approach focuses on the most beneficial areas, and thinking can be one of them. You find what matters most by recognizing that the things bringing you the most joy are just as important as the things bringing the organization the most benefit. The intention is to pursue both.
Joy is important to grow and refresh. It permits you to apply yourself and have a positive perspective in your role. A significant aspect of finding joy is to let go of the things that annoy, frustrate or drain you. Many leaders find doses of refreshment by letting emails go for a while. Take a step back from time to time and let go of worries.
I talk with many leaders who get worn down by wasting their time. Ineffective meetings, reports or trips take their toll. But until you actually track your activities during a day, you won't know how much or how little time is actually spent on the things that count for your success. Make note of how you spend your effort, and you'll see how much of it could be more fruitful.
Then, make an intentional decision to change this as much as you can by revising your routine, commitments and habits. If this feels like one more thing to add to your already-too-long task list, answer these questions:
How can you reduce frustration and increase joy?
Are all the meetings you attend necessary?
Do you spend too much unproductive time on the internet?
Eliminate time wasters, but don't obsess over it. If you want to reach your maximum potential, you must be intentional about your goals and the methods you'll employ to achieve them.
What do you think? How do you lead with intention? I'd love to hear from you. You can call me at 704-827-4474; let's talk. And as always, I can be reached here, or on LinkedIn.