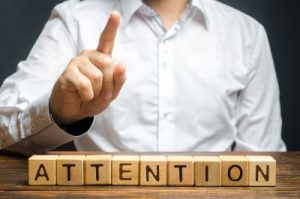 One of the problems people have in mastering leadership is the tyranny of the urgent—it's difficult to think about the future and where you want to go when you're focused on staying afloat. But when you hone your attention, you keep that from happening. It's how great leaders focus on the things that matter most.
When this topic comes up with my coaching clients, we discuss how preparing for the future should be a thoughtful and optimistic matter.
For example, time must be dedicated to evaluating the possibilities and potential. This means that you'll need to split your time between current tasks and potential or future tasks. This doesn't necessarily mean an equal split, but some kind of proportionate division, dependent on the circumstances. It comes down to deciding what to let go of in order to focus on the future.
In Leading with Emotional Courage: How to Have Hard Conversations, Create Accountability, and Inspire Action on Your Most Important Work(Wiley, 2018), Peter Bregman is keen to point out that this is difficult for many executives, not because of time constraints as much as the common paradigm that non-essential tasks are not productive and have no apparent return. The culture has us convinced that only the tasks that provide a quantifiable return (and quickly) are worth pursuing. Leaders who've become all they can be know this to be untrue.
Future goals are gradually achieved by working in ways that, on the surface, have no short-term rewards, but in principle have great long-term payback. This includes, but isn't limited to:
Networking and building relationships
Daily writing or journaling
Learning new personal skills
Reading
The key is to continuously improve yourself and your prospects, while understanding that these activities may not support your immediate role. As I remind my clients, it requires a renewed focus and dedication.
What do you think? How do you hone your attention? I'd love to hear from you. You can call me at 704-827-4474; let's talk. And as always, I can be reached here, or on LinkedIn.