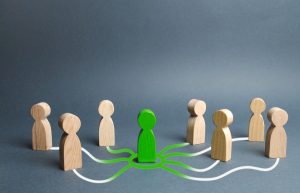 Are you an effective leader, or a great leader?
Effective leaders have mastered leadership competencies like setting strategic direction, communicating a clear mission, monitoring resources and ensuring that processes, systems and people achieve results. In addition, the great leaders I have worked with assess what they do, why they do it, and how they can improve it. They periodically take a look at their beliefs, thinking, and motivations. This is not always an easy task.
With the rapidly changing competitive environment and new technologies, it's hard to keep up. The time leaders can afford to spend on their leadership skills and personal growth seems to shrink every year. All the while, leaders are under increasing pressure to make their companies all they can be, with little time taken to making themselves all they can be. How they go about mastering leadership is key.
Your Initial Assessment
The concept of mastering leadership isn't new or particularly revolutionary. But how easily we forget the profound truths of focusing attention without judgment. When we are able to observe our behavior without criticism, we start to see where it is effective or ineffective.
Your initial assessment may be brief at first. Great leaders assess their career, influence, personal growth and satisfaction. They ask themselves important questions and try to find answers:
What are the things in my role that I should continue doing?
What are the things in my role that I should change?
These are prominent concerns all leaders should address, according to leadership expert and author Peter Bregman in, Leading with Emotional Courage: How to Have Hard Conversations, Create Accountability, and Inspire Action on Your Most Important Work (Wiley, 2018). These areas are foundational in developing the character, skills and desires to lead well.
Other related thoughts:
What would it look like if you became all you could be?
What's keeping you from getting there?
How best can you alter the things that are holding you back?
What character traits are worth developing in this endeavor?
Leaders who deliberately find time to explore these areas are richly rewarded. They grow in their abilities and value, make more use of the skills they have and enter new avenues of opportunity and success. Find a way to schedule more time for these kinds of thoughts.
Leaders make the most progress in self-development by cutting through the clutter, looking at the big picture and making basic, yet profound adjustments. This may require courage, patience and determination. Bregman suggests four fundamental categories that leaders can examine to enhance their mindset, value and purpose:
Clarity
Focus
Intentionality
Balance
Few leaders see things objectively enough when dealing with their inner workings. If you have trouble finding the time, or getting hung up (or blocked) by your own inner critic, a seasoned executive coach can guide you through this process. A second set of eyes can also help identify blind spots.
What do you think? How are you mastering leadership? I'd love to hear from you. You can call me at 704-827-4474; let's talk. And as always, I can be reached here, or on LinkedIn.