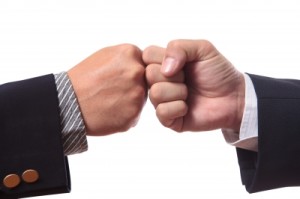 In the organizations where I consult, I remind leaders that even the strongest, most talented people have flaws and weaknesses. Since the most damaging leadership liabilities have to do with the inability to work well with their people, leaders benefit best by making effective relationships a priority.
You see, the greatest challenge in minimizing these kinds of liabilities is to find an optimal balance between a focus on tasks and relationships. Anderson and Adams point this out in Scaling Leadership: Building Organizational Capability and Capacity to Create Outcomes that Matter Most (Wiley, 2019). This is easier said than done.
Great leaders address weaknesses with self-awareness and an understanding of their character and liabilities. A trusted confidant can offer a different perspective and help you take a deeper look. This may be a close colleague or better yet, a qualified executive coach who has an impartial mindset.
When this topic comes up with my coaching clients, I encourage them to listen carefully to those who can offer honest counsel and frankly describe what they see in them. With this new knowledge, work to undo some of the behavior that threatens the unity within the ranks.
Take Action
Remind yourself that you are surrounded by partners who support your cause, and want to succeed together. Being mindful of this is the best way to develop appreciation for your people and show them that they are valued. You need to be valued, and so do they.
Give yourself a mission every day to add value to them and watch the unity grow. This is the major difference between leaders who overcome liabilities and those who don't.
Treat yourself and others with respect. If your behavior reflects honesty, authenticity and transparency, your people will see that you care about them. Respect for your people will be returned multi-fold.
Engage your people with enthusiasm and encouragement and you'll be amazed at how they respond. Let go of control and see how well they grow and develop.
Your leadership liabilities are dependent on your outlook—your attitude—and your behavior. Turning these around begins with self-awareness and addressing weaknesses. Relying on the expertise of a seasoned leadership coach can get you started.
Are you willing to address your weaknesses? I'd love to hear from you. You can call me at 704-827-4474; let's talk. And as always, I can be reached here, or on LinkedIn.