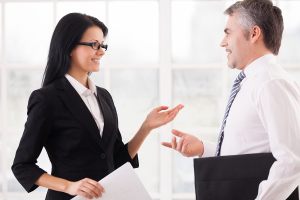 Even seasoned leaders can have a lack of self-awareness, unacknowledged weaknesses and leadership liabilities. I've been writing about this in recent posts. Why? A surprising number of workers claim that their supervisors don't value them: that they are treated like subservient slaves. It is a significant reason why people quit their jobs. As a popular saying goes, people don't leave companies, they leave their bosses.
Here are three signs of leaders who don't value people:
Leaders devalue employees when they don't treat them well. Employees may be driven hard, given unrealistic expectations, buried in work that they have no way to accomplish, or go unforgiven for past mistakes. This is a signal that their needs are not considered important, that they have little value in the eyes of the leader.
Leaders devalue employees when they micromanage. This often stems from the leader's belief that no one can match their high standards, so they must be over-guided to get things right. People are not considered competent or trustworthy enough. Micromanaging is demoralizing, and creates a stinging liability.
Leaders devalue others when they listen poorly. A leader who is lost in their own thoughts signals that only their thoughts are significant. They send the message that others have nothing important to say, that they can't contribute. But as communicator and author

Andy Stanley

puts it, "Leaders who refuse to listen will eventually be surrounded by people who have nothing significant to say." That's a serious liability.
Do, or Die?
It pains me to see leaders treat people poorly. These leaders give the impression that obedience is the most important factor: they are to do or die, not to question why. Messengers of bad news get shot. There is little understanding or caring about the staff. Only the leader's needs matter.
Devaluing people causes serious consequences. Above all else, people need to sense value to maintain self-worth, confidence and positivity to do their work. Devaluing people strips them of these critical aspects, while debilitating the productivity and longevity of the staff.
What do you think? Have you seen other ways leaders devalue employees?  What was the outcome? I'd love to hear from you. You can call me at 704-827-4474; let's talk. And as always, I can be reached here, or on LinkedIn.