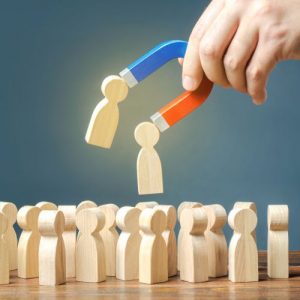 Leaders are the glue that holds a team together. They create an environment in which groups perform harmoniously for optimal results. However, I have encountered some leaders who simply don't like people.
Although every leader needs others, some leaders behave in ways that indicate otherwise. This proves to be a significant liability and it's generally not difficult to spot. Poor people skills are an indicator.
Leaders who don't treat people well signal their dislike for them. Common signs include not acknowledging others by initiating or returning a greeting, and being non-responsive to questions or comments. Adding arrogance or disrespect is a more blatant clue.
This liability is even more pronounced when leaders are critical of their employees, criticizing, condemning or insulting them. An argumentative character adds fuel to the fire, clearly displaying a dislike for people. This cuts peoples' spirits and destroys their self-esteem. Morale and unity get crushed, sabotaging productivity and team effectiveness.
Are You a Team Player?
Being a poor team player also indicates a dislike for people. Unwilling to engage others, they rather work independently, keeping information to themselves. Withholding support may also be a way of avoiding contact, but it is a leadership liability that handicaps the organization.
When leaders are driven by pride or ego, they always believe they are right. This creates walls that block teamwork, and success. Employees have no tolerance for this kind of mindset and will express it with their feet.
Leaders who fail to follow-up also signal a dislike for people. This is often exhibited as a resistance to addressing difficult issues with employees: not wanting to hear their opinions or concerns.
A lack of accountability can be a way to avoid encounters. No one gets corrected, taught, instructed or challenged. This liability leads to disorganization and disruption. Rules and policies become meaningless and the company crumbles under its mismanagement.
What do you think? What do your people skills reveal about you? I'd love to hear from you. You can call me at 704-827-4474; let's talk. And as always, I can be reached here, or on LinkedIn.