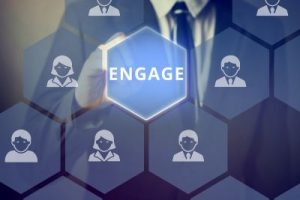 Employees often flock to companies led by a visionary leader. The allure of free thought, excitement and cutting-edge innovations is alluring. But some visionary leaders can be difficult bosses; employee, colleagues and board members are often left wondering how to engage a visionary leader.
I have found in the work I do coaching leaders, most visionaries are naturally predisposed to excel in conceptualizing. They are big-picture strategists and future-oriented. Their weakness lies in getting things done, or engaging people for high performance.
A visionary leader may appear distant and disconnected, so employees wonder if their boss knows what's going on. If this is case in your organization, I urge you to reach out and find ways to make a connection with your leader in a positive and confident manner.
Instead of citing problems, describe opportunities with solutions. Visionaries shun critical personalities. Consistently bringing problems to your boss will worsen conditions.
When appropriate, show appreciation for the visionary's brainstorming skills to build trust. Leaders will respond with mutual appreciation and a willingness to listen to helpful ideas. Trusted employees can help visionary leaders see the things they need to see. Support leaders' efforts to handle tactical duties.
Engaging leaders about their ideas further enhances the relationship. Express interest in the vision and help explain it in ways the staff can follow. Ask questions about specifics, applications and how the idea supports company activities. Visionaries will be better able to distinguish the more promising ideas from the mediocre. Help visionaries pick their battles.
Offer to assist with research, setting up meetings, or introductions to other experts. Stay close to brainstorming sessions to monitor excessiveness, and divert leaders to the tactical side, when needed.
Help visionary leaders form new habits relating to time management, operational skills and relationship-building. A well-rounded leader takes care of the business while dreaming about the future.
What do you think? What has been your experience with a visionary leader? I'd love to hear from you. You can call me at 704-827-4474; let's talk. And as always, I can be reached here, or on LinkedIn.