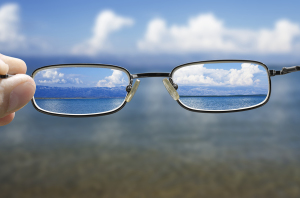 While the ability to focus on the future separates high-potential leaders from the rank and file, many of us fail to understand the visionary personality. The visionary's mind runs far and fast. Ideas come naturally; the more unique, the better. The most active visionaries fashion ideas that interconnect and form a clever master plan.
I've been writing about this in recent posts. Visionary leaders find joy in dreaming big. They're drawn to considerable challenges, huge potential and foreseeable payoffs. They have "bright shiny object" syndrome, as Dr. Chestnut explains in The 9 Types of Leadership: Mastering the Art of People in the 21st Century Workplace (Post Hill Press, 2017). The visionary personality is distracted by the latest, greatest idea to come along. (More mundane ideas are shoved aside.) They become curators of unfinished ideas and plans.
Visionaries love learning and the freedom to use acquired knowledge. Corporate systems, procedures and processes that slow them down or interfere with their creativity are regarded as roadblocks. Visionary leaders resist limiting forces like rules, management decisions or protocol because creativity "requires" boundless autonomy. They see brainstorming as an imperative privilege, one that outweighs all others. It gives them a strong sense of fulfillment and purpose.
Visionaries require positivity to foster creativity. They actively avoid difficult or unpleasant experiences, sometimes at any cost. Past problems are overlooked or put behind them to maintain a rosy future picture. Current problems may never reach their radar screen. To the visionary, creation is the primary good that eclipses most corporate problems.
Leaders with visionary tendencies enjoy living in their imagination, where they can vividly see their dreams while remaining sheltered from the hardships of daily issues. They choose to see a world that reflects their hopes without real-world disappointments intruding.
Visionaries typically disrespect members of the management team who raise problems. Negative feelings make it difficult to cope on a daily basis, and visionaries may feel ganged up on when management presses issues that require tough decisions. Tactical decisions, especially in tense situations, are not a visionary's strong suit.
The idea phase is much more desirable than the processing phase, where resources are assigned, schedules and deadlines are issued, and implementation tasks are identified, Dr. Chestnut explains. Visionaries want to start the ball rolling and have others take it from there. Implementation plans are grueling for them, as the freedom to think and create seems stifled. The visionary feels imprisoned under these conditions.
Colleagues and executive coaches who understand these propensities can help visionaries recognize the difficulties they cause and work with them to adjust behavioral patterns. Healthy doses of perspective, concern and determination are vital.
What do you think? Does this help you understand the visionary personality? I'd love to hear from you. You can call me at 704-827-4474; let's talk. And as always, I can be reached here, or on LinkedIn.