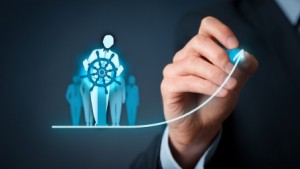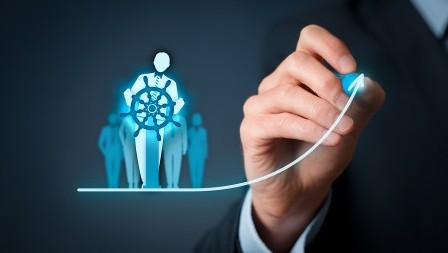 Great leaders are not afraid of leading with passion. They share their genuine enthusiasm for their vision and passion for how it benefits others. They seek ways to spark passion in their people and make genuine efforts to enhance their employees' experiences.
On the other hand, inflicting a smothering system of red tape, indecisiveness and apathy kills employees' interest and efficiency. People are more invested in their jobs if you offer them as much authority as they can manage. Empower your people to make decisions, take action and put ideas in motion. The less your people need to rely on you to make decisions, the more fulfilled they'll become.
When this topic comes up with my coaching clients, we discuss the importance of challenging people to accomplish what they didn't think possible. Provide real opportunities that push them. People find passion when they're free to be all they can be. Create a culture that aims high and demands excellence. Your people can raise the bar on their own endeavors, as you continue to reward their successes and offer positive feedback.
The challenges you encounter carry opportunities for failure. Allow for mistakes when people are trying their best. Letting people fail can be positive if you continue to support them and send them back out there with new challenges.
You see, people need to learn from their mistakes and often find success in ways that wouldn't be possible without having failed. A culture that forgives failure reduces fear and hesitancy, two significant roadblocks to fulfillment. Leaders who offer authentic encouragement and confidence boost their people's passion.
Your most effective way to inspire passion is to live it. Passion cannot be forced or faked (it is simply too easy to detect). Leading authentically draws followers, so don't be afraid to show vulnerability.
The greatest, most successful leaders I have met understand that not everyone will agree with their visions and ideas. Legitimate leadership authenticity requires courage. Every time you put yourself out there, you risk rejection or pushback. Confidence and determination help balance vulnerability (displaying strength through weakness, as Crowe puts it in Get Real: The Power of Genuine Leadership, a Transparent Culture, and an Authentic You (Lioncrest Publishing, 2019).
Authentic feelings, responses and behaviors engage people, affording you respect and trust. Trusting employees are more likely to be fulfilled.  When employees thrive, companies flourish.
What do you think? Are you leading with passion? I'd love to hear from you. You can call me at 704-827-4474; let's talk. And as always, I can be reached here, or on LinkedIn.