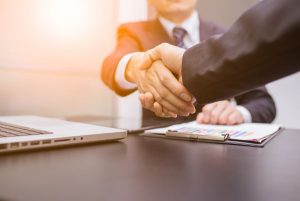 By definition, every business is values-driven, but an uplifting sense of purpose is more motivating than profits and promotions.
"A noble purpose inspires sacrifice, stimulates innovation and encourages perseverance." ~ Gary Hamel, What Matters Now?
Yet many leaders I have met use financial incentives (i.e. bonuses, pay and promotion) to stimulate people to good work. They are reluctant to emphasize timeless human values like generosity, honor, human relationships, beauty, or justice. It seems inappropriate in our mechanical, competitive, materialistic, and rational workplaces.
It's rare for a leader to come out and espouse big-hearted goals and high-minded ideals. Perhaps they fear coming across as Pollyanna, soft or silly. Nevertheless, long-lasting success, both personal and corporate, is attributed to an allegiance to a lofty purpose bigger than selfish utilitarian ideals.
Promote your purpose by sharing your company's vision clearly: explain it, and create opportunities for two-way discussion. When leaders create a culture of high purpose, moving everyone toward a noble goal, people feel united.
Organizational value is often based on material assets, information or profit, but it's legitimately found only in people, Chapman and Sisodia emphasize in Everybody Matters: The Extraordinary Power of Caring for Your People Like Family (Portfolio, 2015). Look for the spark of brilliance within everyone. Be generous with your time, energy, and your words. Employees follow leaders who honor people with dignity and respect. When leaders ascribe value to all of their people, not just a select few, organizations can harness real power.
Trust is a vital component of a "we" mindset. Leaders must earn it through authentic, dependable behavior. When trusting people are, in turn, trusted, morale and positivity soar. Employees ultimately feel better about themselves, suffer fewer frustrations, and feel better physically, emotionally and socially. Attitudes and work ethic improve. The big-picture impact is enormous.
What do you think? What impact do purpose and value have in your organization? You can call me at 704-827-4474; let's talk. And as always, I can be reached here, or on LinkedIn.