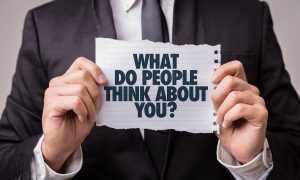 Researchers have exposed a profound truth: while stock prices, market share and material assets are important, softer factors determine true organizational success. Employee engagement, job satisfaction and creativity play greater roles in performance, effectiveness and profitability. At the helm are great leaders.
Unfortunately, traditional approaches in leadership development will not serve us well in coming decades. Methods and practices are important, but future success will depend on leadership personality. Understanding personality is critical.
Evaluation of leadership personality types is an essential part of the selection process for CEOs and top executives, but perhaps we do not fully comprehend how important personality types are for influencing leadership effectiveness. The spectrum of human personality is extremely complex, with experts debating its intricacies and nuances. In Personality at Work: The Drivers and Derailers of Leadership (McGraw-Hill Education, 2017), Ron Warren, PhD cites five behavioral traits that determine whether leaders will be beneficial or detrimental to their organizations:
Openness to other ideas / cautious or distrusting of other ideas
Conscientious about their impact / careless about their impact
Extroverted, people-oriented / introverted, socially uncomfortable
Agreeable, cooperative / argumentative, confrontational
Confident, at peace / neurotic, nervous
Every leader is an amalgam of these behaviors, which are demonstrated verbally and nonverbally. Each leader is a unique "personality package," exhibiting these behaviors along a spectrum. Dr. Warren harnesses the power of these behaviors to identify four key personality dimensions that affect organizational success:
Teamwork/Social intelligence
Deference
Dominance
Task mastery/Grit
Personality typing is not an intellectual pursuit for psychologists, nor a parlor game that helps us get along with others. Leaders in charge of developing business strategies set priorities based on their personality type and innate drives. Leadership selection can no longer be based solely on one's prior experience or successes. Yesterday's challenges (productivity, profit, efficiency) remain critical, but today's leaders must also grapple with new technologies, global diversity, and political and environmental instability.
What do you think? How has personality impacted leadership in your organization? You can call me at 704-827-4474; let's talk. And as always, I can be reached here, or on LinkedIn.