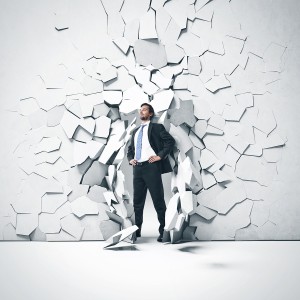 No matter what your role or level of responsibility, self-awareness is critical to success in work, life, and relationships. Unfortunately, drifting leaders rarely have an accurate picture of what's happening internally and externally, making it seemingly impossible to correct their course.
When this topic comes up with my coaching clients, we discuss the importance of an honest evaluation. You see, drifting leaders rarely have an accurate picture of what's happening to (or inside) them, so the highest priority is a proper assessment by a trusted colleague, mentor or, optimally, a qualified leadership coach.
A good assessment and evaluation offers observations, feedback and direction, allowing leaders to better grasp the reasons for drift. Coaches help in gaining insight into its causes and developing strategies to correct it. Regular assessments are beneficial to tracking progress, tuning areas of difficulty and determining when the desired improvements are achieved.
When leaders understand drift's underlying issues, they can reclaim the passion they once had for their jobs. They'll remember what fueled the beginning of their careers and identify the moment when the shift toward drift occurred. They'll take stock of what they value and reassess what they want to do. Reevaluating career goals allows them to put drift in perspective and reestablish their purpose.
Leaders must relearn some motivational basics:
We achieve satisfaction only by applying ourselves.
We fulfill our roles by serving and enhancing others, not ourselves.
Drift won't keep us safe or preserve our positions; rather, it drives our decline.
We must catch and reverse any tendency to "check out" through continuous self-reflection and honesty.
Executive coaches have the tools to help leaders identify their susceptibilities and make corrections. Addressing problems early can help prevent full-blown drift.
Leaders must put drift in perspective by remembering who's counting on them. If they chose the leadership track to help people, they must give them the tools required to succeed, reject mediocrity, encourage high performance and be present—each and every day, without exception.
Drift is a leader's way of surrendering to dissatisfaction after sensing a battle loss. Leaders must fight the urge to withdraw, remain actively engaged and invested, and find the motivation to endure even the most challenging setbacks. Those who monitor their performance with an accountability system can successfully prevent, reverse and repair drift.
What do you think? How did you navigate your last experience with leadership drift? You can call me at 704-827-4474; let's talk. And as always, I can be reached here, or on LinkedIn.