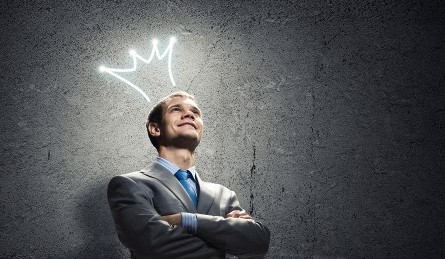 When it comes to respect at work, the role of leaders is clear: lead by positive example. I can't emphasize this enough. It's more than a suggestion. Leaders set the tone of the entire organizational culture by modeling acceptable workplace behavior.
When this topic comes up with my coaching clients, we explore ways they demonstrate respect, as well as any signs of disrespect. I wrote about this in my last post. You see, when leaders find signs of disrespect around them, it's likely they are a large factor. This is the time to do some serious self-assessment. Turn to a trusted colleague or executive coach for objective perspective.
The key is to recognize any disrespectful thought patterns or behaviors within yourself, and make corrections. It's not enough to simply eliminate your disrespectful behavior, rather, you must offer respect in ways you may not have thought necessary. As any coach will tell you, it is very necessary.
A willingness (and ability) to listen to and learn from others is one of the most effective ways to show respect. It's a particularly refreshing attribute these days, and it supports a culture of respect. The best leaders recognize they don't have all the answers, and probably never will.
Learn and practice expressing genuine respect to others, regardless of any demographic. The mistake many leaders make is downplaying this subject, giving it low credibility. Great leaders testify to the fact that respecting their people is one of the most critical (and rewarding) responsibilities they have, and how adopting this mindset has made all the difference in the success of their organizations. Once respect is ingrained into their culture, leaders understand they can never go back.
I'll share some more tips on how great leaders effectively demonstrate respect; in the meantime, what do you think? Are you leading by positive example? How much time do you make to listen and learn?  You can call me at 704-827-4474; let's talk. And as always, I can be reached here or on LinkedIn.