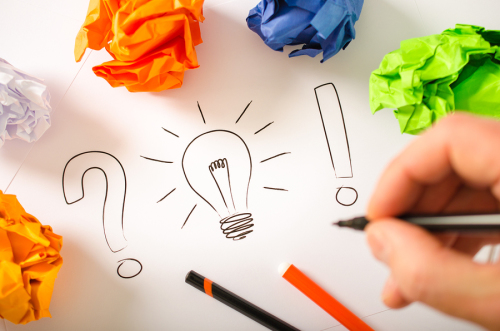 There's really no escaping it: No matter how hard we try to be self-aware, everyone—including the best leader—has unproductive behaviors that are invisible to us but glaring to everyone else. I encounter this often in my coaching practice. Great leaders are known for their ability to discern real problems from run-of-the-mill difficulties, when to intervene and how to find the best solution. But leaders focused on problem-solving disrupt the normal pace of business and frustrate their people when obsessing. These behaviors are based on common problem solver traits:
Are deep thinkers who tend to perseverate over data, diverting their attention away from people and communication priorities.
View circumstances with skepticism and need assurances that systems and products are at optimum states, which can drag down those around them.
Taint their mindset by overstating negative and minimizing positive aspects, which leads to poor decisions.
Are easily paralyzed by analysis and avoid making decisions, thereby blocking progress.
Have little trust in processes and procedures, as well as those who adhere to them.
Wear people down with endless questions as they seek complete resolutions or fixes.
Tend to challenge authority by questioning their motives in supporting the status quo.
Can invent negative outcomes to affirm their discomfort with ideas or methods, creating greater challenges.
Lack flexibility and a willingness to accept new ideas.
At the same time, problem solvers have some positive traits that benefit their organizations. Leaders who focus on troubleshooting:
Are great lessons-learned resources, full of advice on how to avoid past mistakes.
Have excellent analytical and problem-spotting skills. They catch errors most people overlook, which reduces waste.
Are prepared and calm when trouble arises, as they planned for it.
Are unafraid to discuss the elephant in the room, tackling significant issues no one else wants to mention.
React honestly, without hedging, grandstanding or bragging.
Which of these traits resonate with you?
Ideally, the positive behaviors of problem-solving leadership will outweigh the negative. When this topic comes up with my coaching clients, I encourage self-awareness to help minimize personal and organizational damage.
What do you think? What traits of problem-solving leadership have you seen or experienced? I'd love to hear from you. You can call me at 704-827-4474; let's talk. And as always, I can be reached here, or on LinkedIn.