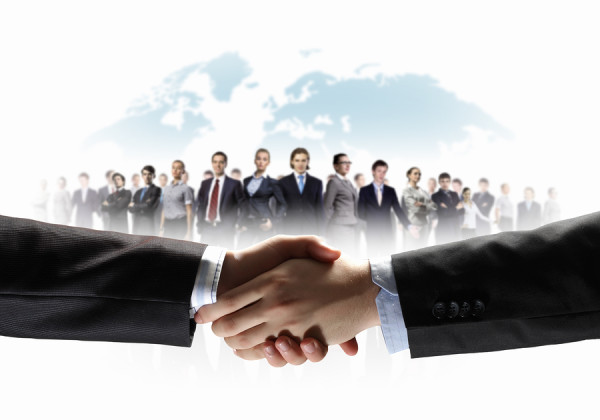 A truly great leader creates loyal customers, engaged employees and inspires them to go beyond self-interest. Do you?
I have been writing about this in recent posts. The crux of leadership persuasion is an honest, positive approach, involving everyone in the organization. People know they are valued and respected when their leaders are transparent, engage in two-directional communication, and include employees in planning processes.
As Gallup's Vibhas Ratanjee explains, visions that include people, with their ideas and feedback, get their support. Buy-in is at its highest when collaboration is at its greatest. When people see that their needs are being addressed, they commit to seeing the plans put in place. They see a benefit not only for the company, but themselves. This is a double incentive.
I have found that leaders who work through the development process with their employees—explaining it, talking it out, deciding on directions—generate a sense of empowerment and freedom for all involved. There are few things that engage people more than that. Leaders who encourage, challenge and express gratitude for all contributions raise the buy-in to its peak.  Everyone wants to see the vision succeed.
Leaders who support people to a higher level of excellence conduct the entire development process from a positive perspective, not looking at how to fix what's broken, but building on what already works. People want to identify with success. When this topic comes up with my coaching clients, I encourage them to draw their employees into a vision that paints that picture.
People need regular communication and update sessions to remain engaged and supportive. Gathering people face-to-face is the most engaging way to involve them in the process. Encourage dialogue and provide opportunities to interact as their ideas, concerns and questions are considered. Great leaders appoint a team of people to facilitate meetings, minutes and follow-up.
Andre Lavoie, CEO and co-founder of Clear Company, stresses the importance of communicating with clarity and specificity. When employees grasp your compelling vision, and then hear a plan entailing concise, logical steps that will require their help, they'll commit their best efforts. Design plans that create tasks your people can take on, which will enhance their personal goals and address their long-term needs.
If the entire management staff participates in communication and workshop activities, the sense of unity that results will pave the way for maximum employee buy-in and the most rewarding results.
What do you think? Have you mastered the art of leadership persuasion? How involved in planning are your employees? I'd love to hear from you. You can call me at 704-827-4474; let's talk. And as always, I can be reached here or on LinkedIn.