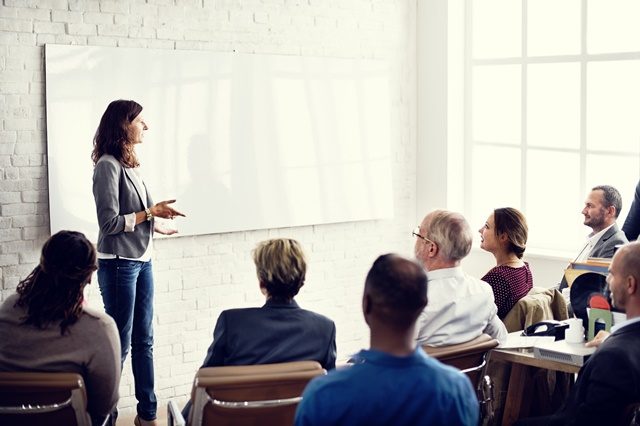 When it comes to the art of leadership persuasion, successful leaders know how to create genuine loyalty. They understand that most employees link their own motivation to a cause greater than themselves, and engage their employees in such a mission. Their employees have a stake in the plans, and see personal benefits. Conversely, employees who see more pain than gain are hesitant to commit. Effective communication—honest, clear and complete—is crucial to create loyalty. Unfortunately, for every way to succeed I have seen ten ways to fail.
The procedural top-down approach to communication doesn't work in today's environment.  When managers decide to pass along only the information they believe their people "need to know," barriers are erected. Filtered information always creates contradictions and errors.  The narrative is often spun to soften its effect, depending on the audience. These things erode trust. Without trust, people tune out, grumble and become less engaged. At the far end of the spectrum, they stop caring.
In my work as a coach, I have rarely seen a leader gain employee acceptance to any initiative under these circumstances. The same holds true for plans that are mandated from the top office down the line of command, as if they were strict orders to be followed. Employees feel trapped and controlled when they hear about directives they never saw coming, announced after the fact.
Gallup's Vibhas Ratanjee notes that if leaders present the need for change under a negative, fix-it mindset, employees become focused on what's wrong with the company rather that what's right. If the leadership approach is from a crisis-management perspective, employees formulate a negative impression of their workplace and leadership. This not only stifles buy-in, but may advance desertion.
Another way communication can go wrong is when leaders only inform select people, as if they were more privileged than others. This is done under the assumption that the word will get out well enough. Instead of an equal opportunity for involvement, the "privileged" continue the selection process as they see fit. The disconnection, distortion and discord resulting from this give rise to a resistance of the plans a leader wishes to implement.
What do you think? How would you rate employee loyalty in your organization? Would everyone agree you have sufficient communication? I'd love to hear from you. You can call me at 704-827-4474; let's talk. And as always, I can be reached here or on LinkedIn.