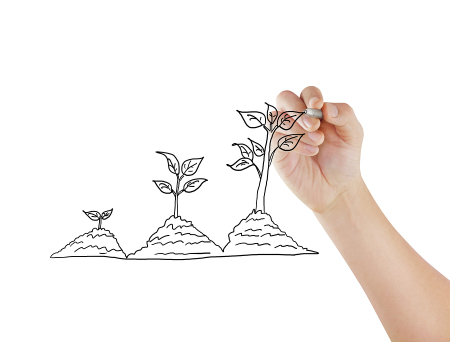 Most leaders I talk with agree that results, profits, and value for shareholders often take top priority. Everyone wants everything faster, including growth. But fulfilling a vision for an organization requires planning, risk, communication, commitment, motivation and engagement. It requires patience.
Great leaders make the critical assessments and necessary adjustments, take the appropriate pauses, provide the crucial resources and guidance and allow people the time to adopt new ways. I have seen many corporate plans dashed when results are forced too quickly. Haste breeds resistance and resentment. Visions are rarely achieved under those disadvantages. As business strategist Glenn Llopis asserts in Forbes, patience is a great sign of a leader's maturity.
Leaders must also be relationship builders if they are to succeed. No plans, changes or growth are accomplished without the teamwork and unity that strong relationships afford. It's been said that good leadership requires good followership. In other words, without inspiring people to follow and contribute, a leader can make no progress. Followers are developed only through meaningful and gratifying relationships. This is a slow, deliberate process. Leaders who have the patience to connect with their people can develop the relationships that are critical to meeting their objectives.
Relationship-building involves time-consuming activities like listening, offering and receiving feedback, personal coaching and mentoring. The trust earned in these processes permits the influence a leader needs to prosper their organization.
All of these circumstances involve highs and lows, trials and victories. Leaders with the determination to stay the course, stick to their values and see the changes through come out on top. Patience is a leader's greatest tool on this journey. A motivated and empowered staff bolsters the rewards that make a leader's patience well worth having.
What do you think? Do you have the patience necessary for continued growth? I'd love to hear from you. You can call me at 704-827-4474; let's talk. And as always, I can be reached here or on LinkedIn.