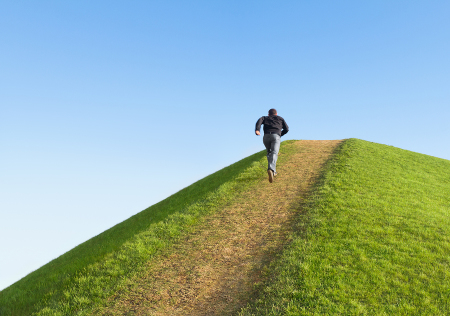 How is your leadership patience? In today's fast-paced culture, it's more important than ever. Ask any leader who has successfully turned around an entire organization. Successful positive change takes time. It takes endurance. It takes patience.
Culture shifts can't be rushed without suffering. Transitioning from close-mindedness to open-mindedness, from a "good-enough" approach to one of excellence, or from market follower to market leader all require a thorough and deliberate process. Patience is needed to allow people to adapt, retrain, rethink and become convinced of the benefits to the company and themselves.
For example, many cultures are exclusive, patterned after the British old-boy network where leaders have all the say and privileges and employees are excluded from the decision tree. A top leader needs great patience to turn this around, where employees are included and accepted and a political system becomes more equitable. This may include replacing some leaders who can't (or won't) make the needed changes in character. It all takes time to be done carefully.
Change also breeds conflict. Resolving conflict properly requires the patience to listen and work through difficulties, especially when they center on personalities. Getting to root causes takes time, as does finding the best workable solutions. Many times, the causes lie under the surface, unseen under the layers that need to be peeled away like an onion. The process is one of stepping back to assess, followed by continuous adjustment and understanding, all under the guidance of the leader.
Typical everyday problem solving also requires a leader's patience to accurately evaluate the situation and guide everyone to a common solution. Sometimes solutions need to be revised to work out the kinks. Rushing this process often causes more difficulty than the original problem.
What do you think? How do you practice patience for positive change in your organization? You can call me at 704-827-4474; let's talk. And as always, I can be reached here or on LinkedIn.