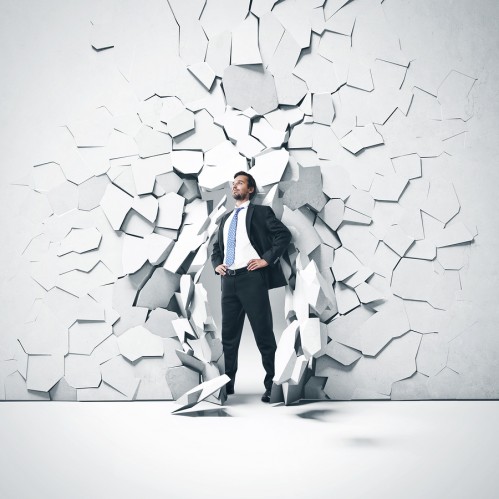 Tough negotiators are just that: tough. The real strength, and power, lies in positivity.
I've been writing about the power of leadership positivity. Did you know that negotiators who strategically display an authentic positivity are more likely to gain concessions and close deals?
This research was conducted and reported in Positivity (Harmony, 2009), by Dr. Barbara Fredrickson. She also found that leaders with high positive emotions infused their organizations with similar feelings, and showed improved coordination while reporting less effort to accomplish more.
The leaders I talk with agree. A solid, positive culture is undergirded by trust. You earn trust by caring about your people and developing relationships with them. Make this happen by:
Listening to them and providing for their needs. Applying active-listening skills helps people feel valued, which improves positivity.
Encouraging and inspiring your people to think, respond and apply themselves positively.
Communicating about everything. Give people information, and let them in on the plans to fulfill your vision. Send the message you value them by ensuring they know what's going on in the organization.
Getting to know your people, their interests, their lives and aspirations. Reciprocate by sharing the same. This offers a sense of family and unity, which prompts a positive feeling about the workplace.
Trusting people to make more decisions and be ambassadors of positivity. Empowerment strengthens a culture.
Inviting people into problem-solving activities and allowing them to inject their expertise to make a difference. Celebrating positive outcomes also reinforces a positive mindset.
Providing coaching and mentoring resources to help your people gain skills and become more valuable contributors.
Creating a safe environment through transparency and security, where politics, favoritism and deception are rejected. Fear and anxiety will be minimized.
favoritism and deception are rejected. People's fear and anxiety will be minimized.
In a community of trust, people think the best of their coworkers, instead of criticizing or grumbling. If your employees sense a greater optimism, your clients and customers will follow suit. Positivity is visible, indicating that a good fundamental culture is at work. Companies that exude positivity draw customers because they know their needs will be met. Your people and your operation thereby prosper.
What do you think? Do you harness the real power of positivity? I'd love to hear from you. You can call me at 704-827-4474; let's talk. And as always, I can be reached here or on LinkedIn.