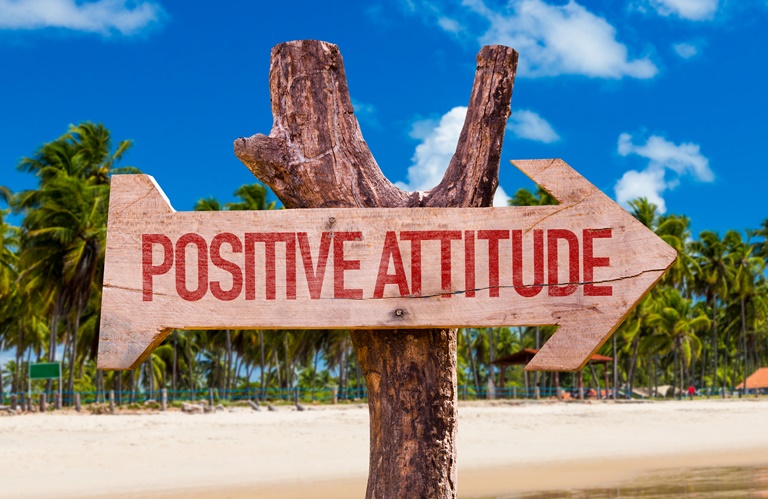 We humans have a strong survival instinct that draws on our ability to spot threats. We react quickly and intensely to warning signs. But too much focus on negativity saps our energy and compromises our ability to find necessary solutions. I wrote about this in my last post, here. The hallmark of great leadership is the ability to counteract the pull of negativity and the tendency to fixate on bad news by creating a culture of positivity.
I'm not talking sugar coating or denying reality, nor am I suggesting dishonest positivity, all of which create even more negativity. Rather, great leaders implement a positive approach with a genuinely encouraging mindset and determination to see the good in things (and pursue and accentuate them to a better reality for all.)
How? If you're anything like some of my coaching clients, it may mean stepping out of your comfort zone. I have found that those historically influenced by negative environments and people may find themselves overtaken by pessimism and a critical nature. Their challenge: to reject this pervasive mindset and set a new course—one that may feel foreign at first—and seize opportunities to influence outcomes by emphasizing positivity and gratitude rather than negative possibilities.
In The Power of Positive Leadership: How and Why Positive Leaders Transform Teams and Organizations and Change the World (Wiley, 2017), Jon Gordon suggests developing a passion to be the best at what you do and be a winner. Motivating your organization with that philosophy will start to change the culture.
Your winning attitude requires personal investment, for you and your team. With your determination and optimism, the environment will transform. Making these important decisions sets you in motion to influence the mindsets around you, to lead the way, and pursue a positive path forward.
What do you think? Do you have authentic positivity? I'd love to hear from you. You can call me at 704-827-4474; let's talk. And as always, I can be reached here or on LinkedIn.