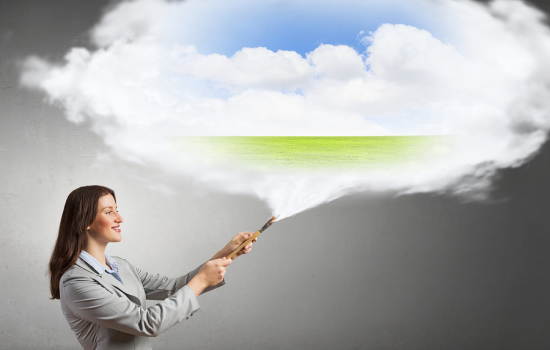 Do you long for a quiet boss, one who's thoughtful, reserved and capable of creating a peaceful culture? If you're working for an ego-driven, obnoxious leader, you probably are. But be careful what you wish for: behind the deceptive façade, quiet leaders incite uncertainties and unanticipated challenges.
I know, I've seen it happen all too often. Accompanying the more obvious benefits are surprising detriments that can be as debilitating to the organization as those inflicted by their overbearing counterparts. Too much of a good thing has served as a generic warning for generations, and it can hold especially true for the quiet leader. Quietness in leadership is better in some ways and worse in others. Let me explain.
Quiet Bosses
Quiet bosses are typically introverts, and lead with as little emotional or relational input as possible. They're uncomfortable with feelings, closeness or the mess of human conflict. Psychotherapist and business consultant Beatrice Chestnut, PhD, dubs them "knowledgeable observers" in The 9 Types of Leadership: Mastering the Art of People in the 21st Century Workplace (Post Hill Press, 2017). They prefer solitude over engagement, intellect over emotion and hard data over subjective input, she notes.
Quiet bosses need space, feeling safer at a distance from their people. They're overly challenged by interpersonal struggles, strong emotions or typical workplace drama. They don't aim for the spotlight, but rather efficiency and correctness. Disorganization sets them off. They want the machinery to hum along with effective precision and little need for their direct intervention or correction. They try to align plans and people well enough for all aspects of business to take care of themselves.
Quiet bosses value data and analysis. They process and respond; they don't react. They base their decisions on their own perspectives, formed after careful and sometimes painstaking assessments, to make the most beneficial choices. They establish control through careful analysis and adherence to procedures and policies, maintaining their distance from difficult human issues. Self-sufficiency is a cherished trait.
As Dr. Chestnut points out, quiet bosses establish firm unspoken boundaries, careful to minimize emotional expressiveness, sharing of personal information or inquiring about their people's lives. They inhabit a very intellectual and thought-provoking world, kept close to the vest.
Do you relate to some of these traits? You may have quiet-leader tendencies that cause you to manage from a distance, with a hands-off approach. Some of your people may appreciate this style; some may struggle with it. Some may consider it so foreign that they're unsure how to react.
What do you think? I'd love to hear from you. You can call me at 704-827-4474; let's talk. And as always, I can be reached here or on LinkedIn.