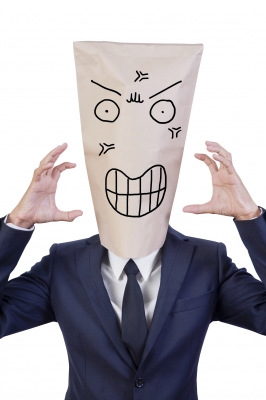 Are you prone to anger? I wouldn't be surprised to hear you reply yes; leaders who are prone to anger are one of the most reported problems in the workplace. Unfortunately, it can also be the most destructive. Each year, employees unable to endure their leader's anger either disengage from their jobs or leave entirely.
This is no surprise. It's an age-old issue that has improved little despite a greater focus in recent years on self-assessment, workplace behavior and anger management. Fortunately, leaders who have learned to manage their anger have experienced amazing responses from their people. I have seen efficiencies, morale and engagement climb significantly. The key is to understand the various aspects of anger.
Driven to Defend
No matter how evolved we are, when it comes to human behaviors at work, our emotions are often triggered. You see, we have an innate drive to defend ourselves, our loved ones, our beliefs, our resources and our valued accomplishments whenever they perceive to be threatened. The fundamental emotion manifested by this subconscious drive is alarm, which in turn triggers fear or anger. This drive has obvious survival value. This may have been the first drive to have evolved in earlier human forms.
Threats can represent various levels of impact, influencing the degree of response:
On the extreme scale, threats can pose physical danger, either personally or to someone you care about.
An intermediate level of threat might be an imposition or setback; something troubling or gravely disappointing. This could involve a ruined plan or a denial of something felt deserved.
A lower level of threat might be manifested in an inconvenience or annoyance. Waiting longer than expected in a line, or an untimely traffic jam would fit into this category.
Threats can also be subdued or subtle, where the recipient feels unfairly treated. These situations can instill a sense of not being valued or appreciated. Threats like these cut deeply, affecting one's self-esteem, perhaps the most potent threat of all. We typically respond with anger when people indicate we have little value.
What do you think? Are you prone to anger? How do perceived threats manifest for you? I'd love to hear from you. You can call me at 704-827-4474; let's talk. And as always, I can be reached here or on LinkedIn.