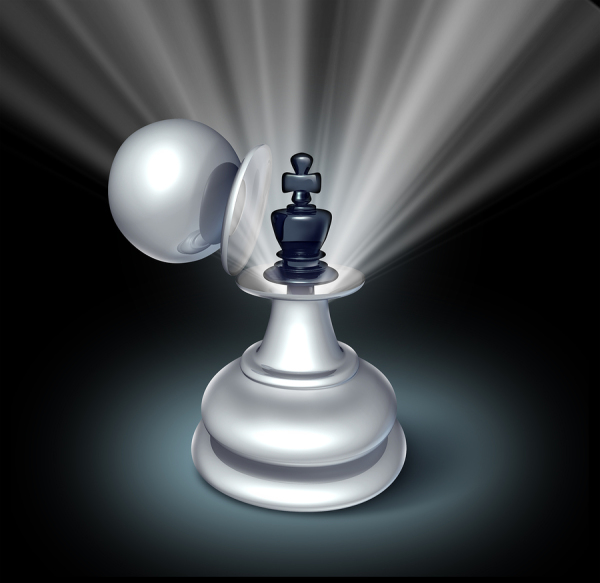 Are the people in your organization empowered to trust? Consider this: Leaders confer the highest levels of authority and trust on employees who effectively complete tasks, resolve problems and make fair decisions. These employees, in turn, become more open to trusting others. Trust is a commodity people spend in proportion to what they receive. You create a culture of trust with empowerment.
In my work as a coach, I have seen the best leaders give people opportunities to earn trust, and allow the luxury of failure as they work toward accomplishing their goals. You see, failure is often the most valuable way to learn and grow. As JetBlue's Joel Peterson points out in, The 10 Laws of Trust: Building the Bonds That Make a Business Great (AMACOM, 2016), sharing some of your power creates a higher level of trust among your employees.
When I discuss this with my coaching clients, I review their strategies and tactics for opportunities to empower their employees. Here are a few examples, which may seem obvious, but are often overlooked:
Do you have a suggestion-submission system, where employees' ideas for improvement are evaluated?
Do you recognize and reward those whose ideas are implemented? This encourages the process, and increases trust.)
Do you have a process/do you examine your policies and procedures with staff to determine whether any can be improved? Employees are the true experts in how things work at the most detailed organizational levels. The trust they feel from leadership will carry over to their peers.
Do you offer training, cross-training, continuing-education or mentoring opportunities? This raises the level of engagement, the feeling of being trusted to add value, and raises their appreciation for trust. Employees who feel trusted claim a higher stake in the organization and have greater trust in their coworkers, leaders and future.
What do you think? What would happen if you increased the level of empowerment in your organization? How would it impact trust? I'd love to hear from you. You can call me at 704-827-4474; let's talk. And as always, I can be reached here or on LinkedIn.