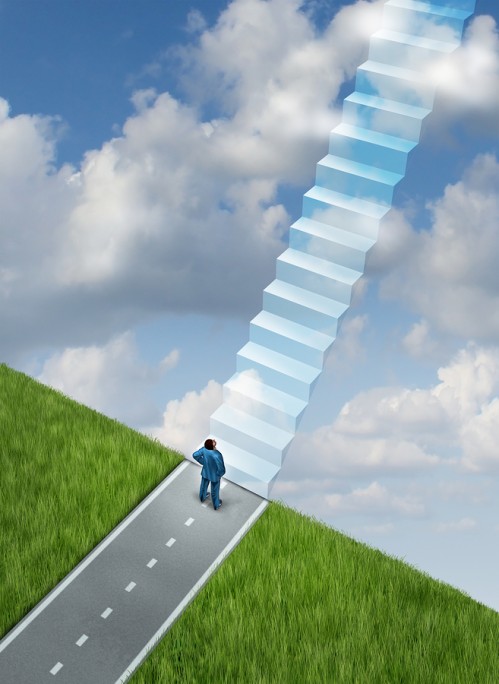 Do you have the leadership superpower of perseverance?
Top business leaders agree: life is a constant string of adversities—it's our new normal. I see the rigors of today's competitive business climate push even the most seasoned leaders to their limits. No organization is immune to setbacks. Some, however, are ill-suited for it and pay a dear price.
Leaders achieve success through their talent, intelligence, flexibility and wisdom. Those who overcome the odds often point to an even more powerful trait: perseverance. It's the key to winning the race—more important than skill, more vital than past experience, notes management consultant Steve Tobak in What Makes a Successful Entrepreneur? Perseverance (Entrepreneur.com, January 25, 2016).
But what about leaders who lack the necessary stamina? What happens to those who don't know how they're going to manage, day in and day out, under the heaviest of loads? Are they simply destined to fail in a cruel world?
The answer is no, according to Dr. Angela Duckworth, author of Grit: The Power of Passion and Perseverance (Scribner, 2016). Perseverance can be developed from within. If you're an executive or leader who's gained a foothold on stamina, you can forge a culture with it.
What Is Leadership Perseverance?
More than simply trying hard, perseverance is a gut-generated determination to not give in and never give up. It comes from a spirit that refuses to accept the failure of quitting. A leader who perseveres stands ready to endure for the long haul.
Successful accomplishers are always chasing something greater: goals that are difficult to achieve. They feel they have something to prove—to themselves and/or others. They have direction, know what they want and hate falling short of it.
Leaders with perseverance strive to excel. As Duckworth puts it, perseverance is a satisfaction with being unsatisfied. Dogged leaders continually measure how far they're willing to push themselves and how much they want to win.
What do you think? Do you have the leadership superpower of perseverance?  I'd love to hear from you. You can call me at 704-827-4474; let's talk. And as always, I can be reached here or on LinkedIn.