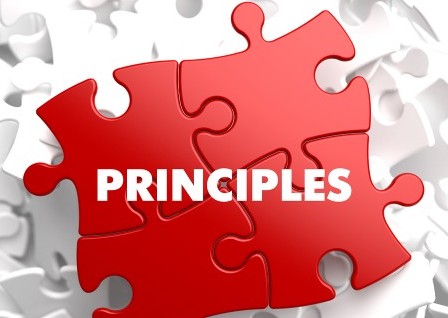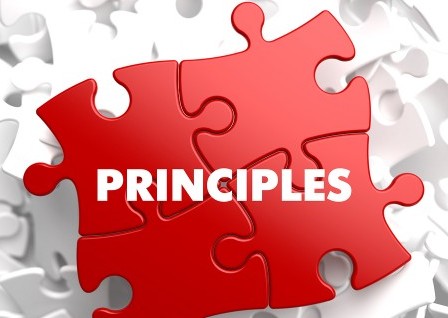 We're quickly approaching another new year; where will you prioritize your energies to shape your business in 2018? How will you apply your business principles?
If you're like most leaders, you take a bit of time to review, reflect and renew during this holiday season. If you haven't read it yet, I recommend Gary Hamel's book, What Matters Now: How to Win in a World of Relentless Change, Ferocious Competition, and Unstoppable Innovation.
I found his impassioned plea for a moral renaissance in the workplace inspiring. It confirms what I emphasize with my clients: no matter what job you're in, no matter what challenges you face, you thrive when you uphold your core values and purpose. I wrote about leading with your values in my last few posts. If you know what you're committed to in life and work, you're grounded in principles. That's a strong place to be coming from, especially when we don't always know where we're going.
But what else matters for a company to thrive in the future? What can we do to make sure we're adaptable and responsive to challenges and opportunities? Obviously there are a lot of things that matter if we want our businesses to grow. We are faced with unprecedented challenges of "big data," emerging markets, global expansion, virtual teams, security risks, open innovation, and sustainability issues our fathers never had to face.
The challenges facing leaders today are limitless but leadership bandwidth is not. It behooves every leader to be crystal clear about what really matters now. What are the fundamental issues that will make or break your organization in the five years ahead?
According to Professor Hamel, there are five paramount factors that will determine the sustainable growth of a company:
Values
Innovation
Adaptability
Passion
Ideology
Large corporations are now among society's least trusted institutions. It makes sense that values and ideology matter more now than ever. As Hamel wisely suggests,
"Better business processes and better business models are not enough – we need better business principles."
What do you think about this list of five success factors? How strong are you and your company in each area? I'd love to speak with you. You can contact me here and on LinkedIn.