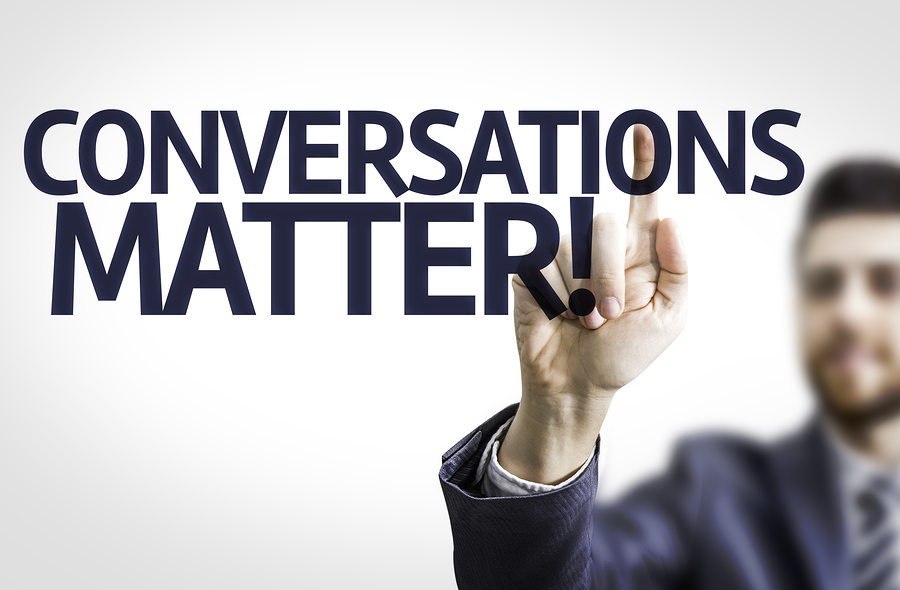 Great leaders have great people skills; they know that how a one-on-one meeting is conducted is just as important as the topics discussed. Perhaps the most important element is clear communication.
I wrote about this in my last post. This is a major point John Maxwell expresses consistently in his many books, in particular, The 21 Indispensable Qualities of a Leader (Thomas Nelson, 1999).  To communicate clearly, verify with your employee that you are understood.
Guide the conversation, but don't rule it. I have found that intent listening and acknowledgement are two of the most important communication tools. Pause to respond, doing it calmly, yet confidently. All of these show respect and consideration.
You will make a better connection with your employee by being a good observer. Note their body language. Gage their responses, questions, and tone of voice. Measure your interaction accordingly to provide helpful nudges, but not harmful shoves.
Self-awareness is also important. Be aware of your style and approach. Your eye contact and tone establish the proper sincerity. Gestures and volume should be low key, and your body language needs to be engaging, not disinterested. Resist blaming or getting upset. You won't get the most out of your meeting if you're not mindful of these things.
Provide positive feedback, which can also be integrated into constructive criticism. In a December 2013 Harvard Business School article, Michael Blanding observes that we generally focus more on negative comments than positive. We take them personally, and sense a threat. Therefore, make suggestions positive, effective, and helpful, especially if they are corrective.
Sensitive Subjects
The toughest challenge is the meeting to discuss a personal issue that is causing problems. Don't shy away from difficult conversations, but pursue them with fairness, frankness, and firmness. Express the expectations for performance or behavior—your personal expectations and those of your organization. This won't be effective unless you exemplify them yourself.
Never threaten people but rather offer insight, help or solutions. Ask the employee to contribute his or her own ideas. Communicate empathically. See the person over the circumstance, as Maxwell teaches. Try to grasp their perspective and show you believe in them.
Ultimately you want to reach resolution or agreement. Follow up is key. Make it a point to continue touching base while monitoring progress. Clarify any misunderstandings you perceive as you move forward.
Conquering the fear of one-on-one meetings will test you, but the rewards are a healthier, more effective team, as well as a more prosperous, satisfying leadership for yourself.
What do you think? What techniques have you tried to master one-on-one meetings? How do you navigate sensitive subjects? I'd love to hear from you.  Give me a call, 704-827-4474. Or, you can reach me here and on LinkedIn. Happy Thanksgiving!