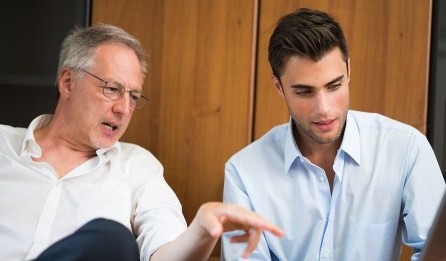 Many leaders dread or avoid private, one-on-one meetings because they are viewed as uncontrollable, unpredictable, or risky. They seem to require an almost perfect use of soft skills and techniques, and swing with as much variation as the personalities with whom you're meeting.
These ideas stem from a lack of training in the leadership skills needed to conduct beneficial one-on-one discussions. The great leaders that I work with have shared the benefits of learning these skills because one-on-one meetings are necessary. If you struggle with these kinds of personal encounters your role will eventually be significantly compromised. I've seen it happen, and it's detrimental to everyone.
Fortunately there are strategies and methods available to help you overcome these concerns and excel at one-on-one meetings. When you do, both you and your people benefit greatly and you'll find these types of meetings to be the most powerful and satisfying tool in your arsenal.
Clarify Your Purpose
Managing the activities under your authority creates many reasons for meeting with people individually. Some are vital to the administration of ongoing work. Others are important to address issues of concern, and yet others are advantageous to maintain an engaging leadership. To begin, clarify the purpose of your one-on-one meeting. For example, your goal may be to discuss:
Assignment updates
Addressing project issues
Opportunities for your people
Discovering their needs
Performance appraisal
Mentoring or coaching
Engagement and relationship building
Addressing personal issues
Clarifying your purpose will help you identify any expectations. This will also help your mindset, before—and during—the meeting.
In my next post I'll share tips on one-on-one meeting policy and preparation. In the meantime, what do you think? Do you have a fear of one-on-one meetings? How do you manage these fears? I'd love to hear from you.  Give me a call, 704-827-4474. Or, you can reach me here and on LinkedIn.