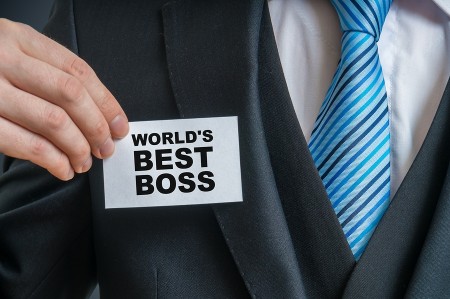 Do you have the best blend of manager and leader skills to be called the "World's Best Boss?"
Administrators who cling to a sole management or leadership approach handicap their organizations, and are not likely to be nominated the best boss of anything.
If you're too management oriented, you'll have difficulty building trust. People will see that your priority is to get work done, not to benefit them. Your personal goals will seem to override anyone else's. You'll be regarded as uncaring or disinterested—unworthy of being followed.
I see this happen in my coaching practice: as your heavy emphasis on tasks breeds resentment, employee effectiveness is reduced. In the long run you'll fail, surrounded by a staff that backs away from or leaves you.
If you're too leadership oriented, you won't be able to maintain order. Tasks will be performed incorrectly or late, and productivity will plummet. Crises will overtake your people, who lack guidance on immediate issues. Your boss will assume you're unable to handle the job, and you'll lose your staff's respect.
The ensuing frustration will cause people to lose faith in your ability to lead the organization. Confidence in their future will drop, along with hope, positive attitudes and motivation. Employees may believe you're a great person, but not a good enough administrator.
Administrators who work toward achieving both managerial and leadership capabilities excel in the workplace. Their employees are engaged and motivated, willing to give of themselves because they know their leader is willing to give to them. Trust and morale are high, as people know they can depend on their leaders' relational and technical skills. They can count on their leaders to bring everyone through any trial, while valuing each team member's contributions. In this ideal workplace, nothing can stop the team from achieving success.
Evaluate your leadership and management skills. Call upon a trusted colleague, trainer or management coach to help you spot the areas that require enhancement. Your organization will benefit greatly—and so will you.
What do you think? Have you successfully blended both arenas? Can you shore up shortcomings in either area? I'd love to hear from you. Give me a call, 704-827-4474. Or, you can reach me here and on LinkedIn.