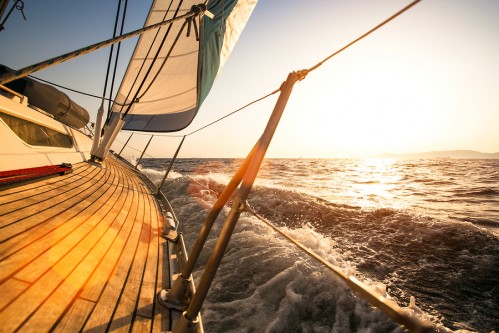 As a business administrator, what's your purpose and focus? Is it management, or leadership?
As I wrote in my last post, the definitions of managers and leaders are far from straightforward, and they're the subject of much debate. If you've categorized yourself as one vs. the other, you've likely been influenced by specific definitions you've read and the ones you prefer.
Mindset is the primary distinction, business executive and philanthropist Vineet Nayar states in a 2013 Harvard Business Review article, "Three Differences Between Managers and Leaders."
Mindset influences purpose and focus. The purpose behind your actions defines your legacy. Each of us has a purpose, regardless of whether you fully recognize it, and it manifests as specific priorities, or areas of focus.
Your Management Purpose vs. Your Leadership Purpose
There are differences of purpose for managers and leaders. Consider these old adages:
A manager makes use of people to benefit the organization.
A leader makes use of the organization to benefit people.
Other views are more specific:
A manager is driven by an immediate purpose, revolving around self.
A leader is driven by a purpose higher than self.
A manager executes a vision by assigning work.
A leader sets the vision by encouraging ideas.
Nayar prefers the following distinctions:
A manager counts value by tracking tasks, checking boxes and expecting others to add value.
A leader creates value by empowering people, making them better and helping to add to the value.
A manager accomplishes a goal through
A leader achieves success with
Alan Murray, author of The Wall Street Journal Essential Guide to Management (HarperBusiness, 2010), offers another view:
Managers plan, organize and maintain.
Leaders inspire, motivate and develop.
Your Management Focus vs. Your Leadership Focus
Your focus—areas of concern and targeted centers of attention—reveals what's important to you and, by default, what's not as important. Factors that influence focus include your qualifications, experience, fears, opinions and priorities.
The following distinctions apply to managerial vs. leadership focus:
Managers tend to be more short-term oriented, looking for quicker paybacks.
Leaders tend to have a longer-range outlook, looking for future paybacks.
Managers make use of others' skills.
Leaders want to develop others' skills.
Managers focus on systems and procedures.
Leaders focus on people and possibilities.
Managers are keyed into efficiency.
Leaders are keyed into unity.
What do you think? Is your purpose similar to a manager, or a leader? What about your focus? I'd love to hear from you. Give me a call, 704-827-4474. Or, you can reach me here and on LinkedIn.