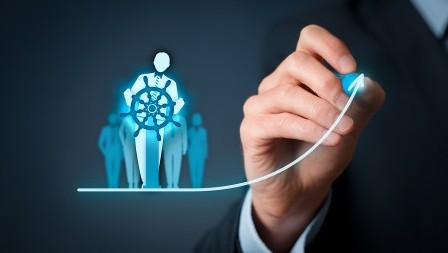 What type of administrator are you? Are you a manager, or a leader?
Business administrators have the greatest impact on employees' careers and well-being, as work remains a significant aspect of people's lives. Administrators determine whether employees enjoy or detest what they do. They're also responsible for the organization's prosperity.
A flood of content cites two broad administrative categories: manager and leader. Is there a distinction, or are the terms one and the same? The designations are sometimes used interchangeably; other times, people draw a significant distinction.
Why does it matter? After all, everyone has to report to someone, and people want to make the best of what they're given.
This topic comes up frequently with my coaching clients. The distinction is important because employees' impressions of their administrators can spark or sink both parties' careers. It's therefore important to recognize the conspicuous and more nuanced differences and similarities between managers and leaders.
The definitions are far from straightforward, and they're the subject of much debate. If you've categorized yourself as one vs. the other, you've likely been influenced by specific definitions you've read and the ones you prefer. You'll rarely be told what others make of your administrative style. You're riding on the impression you have of yourself, which ultimately determines how you lead people.
Any complex comparison reveals a definite overlap between managers and leaders. Both have people to oversee. Both want to make a difference and be successful, as guided by their definition of success. Each will deal with ups and downs, with people who are helpful and those who obstruct progress. Many managers and leaders assume their roles without much formal training or preparation. Though some common ground exists, there are numerous dissimilarities.
Mindset is the primary distinction, business executive and philanthropist Vineet Nayar states in a 2013 Harvard Business Review article, "Three Differences Between Managers and Leaders." The way you tackle administration helps decide whether you manage or lead.
What do you think? Do you focus on yourself (the manager's focus) or on others (the hallmark of a leader)? I'd love to hear from you. Give me a call, 704-827-4474. Or, you can reach me here and on LinkedIn.