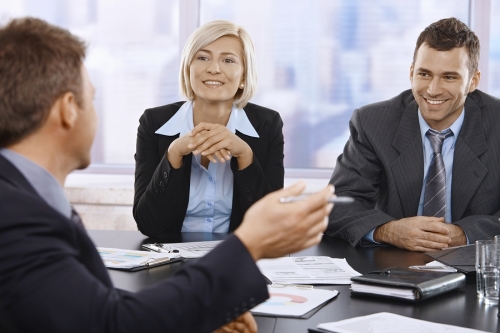 If your organization suffers from a good-enough culture, take heart: there are steps leaders can take in overcoming mediocrity.
As I mentioned in a previous post, leaders who don't understand the power of excellence don't care enough about pursuing it. I have seen this in many companies that I work with: when leaders don't care enough about being the best they can be, why would staff?
Author Chowdhury, in his book, The Difference: When Good Enough Isn't Enough, suggests that leaders who apply these principles can demonstrate their caring and understanding and overcome the good-enough syndrome:
TRUTHFULNESS/DIRECTNESS
Leaders who care about truth must instill a culture of transparency and honesty. When I work with leaders on this issue, they are advised to deal with trials directly and openly, and to reduce fear by welcoming feedback. This gives responsibility to staff to bring issues to the table and tackle them, with the incentive to solve them. Leaders who can accept bad news, and respond with fairness and understanding, establish higher levels of emotional safety, accountability, and excellence.
People learn to care about the day-to-day issues, and have a greater sense of empowerment to make things work better. Small successes lead to more, and succeeding becomes attractive. Leaders who care about making things right for everyone create a following of people who want to do the same. Being truthful and direct builds trust. And trust breeds higher standards. Good enough is no longer good enough.
CONSIDERATION FOR OTHERS
Leaders who care about their people are attentive to them. I see great leaders show their people that they're valued by engaging them, listening to them, and understanding them. Their communication skills demonstrate an empathetic mindset, where the leader is concerned about what their people are going through, and how things can be improved for them. This requires humility and genuineness. Such leaders care enough to be helpful and unselfish.
People respond by returning a leader's consideration with consideration of their own. They know they're affirmed and appreciated, and this causes them to care about what the leader cares about, as well as each of their contributions. The staff becomes thankful and returns the leader's thoughtfulness with their best efforts. Quality becomes a desired trait of their work, because good enough is no longer acceptable.
In my next post, I'll share two other steps leaders can apply to overcome the good-enough syndrome. Let me know if these help. I'd love to hear from you. Give me a call, 704-827-4474. Or, you can reach me here and on LinkedIn.