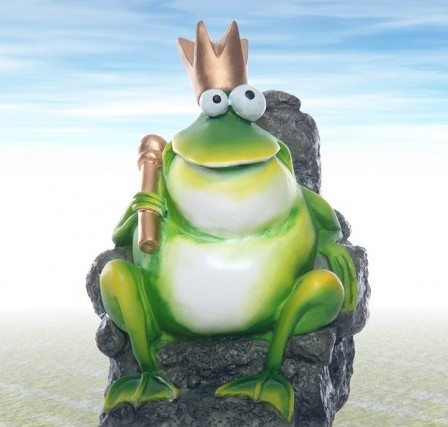 Egotistic leaders: it seems they're everywhere. At least, it seems so, if you watch the news or have been reading my recent posts on working for a leader with a big ego.
Author Ryan Holiday , in his book, Ego Is the Enemy (Penguin, 2016) makes the case for several guiding principles leaders can use in overcoming their self-importance attitudes. Every leader who's caught in the egotist condition will need help trusting and applying these principles.
The egotistic leader is good at talking big. But big talk is a front that the egotist uses to sidestep true accomplishment. Nothing brings a lofty talker down to earth quite like a serious and thoughtful plan to meet a complex goal. It takes a sober mind and a humble assessment of capabilities to pull off a victory. It's victories, not talk, that make a leader successful.
A leader with an ego believes that their mission is to win and succeed over others. But they need to realize the only meaningful mission in life is to pursue a purpose larger than themselves. The choice is to live by a calling rather than by what can be acquired. This takes another choice: to be selfless over selfish. A record of accomplishments is what leaders are admired for, not who they think they are. History bears this out repeatedly.
Egotistic leaders can't learn anything if they think they already know everything. A key to successful leadership is to agree that no one knows everything they need to know to be the best they can be. Continuous learning is the only way to succeed. The smartest leaders of all time were smart enough to know there were things they still needed to learn. The best leaders acknowledge that there are always leaders who are better. They know how to swallow pride, get feedback, admit shortcomings, and learn. Then they get busy.
History doesn't deceive. Egotistic leaders benefit by appreciating the historic truth that greatness starts with humble beginnings. This requires that they learn and grow without drawing attention to themselves. True success comes through serving others and providing a value people seek. This, not any self-proclaimed worth, builds one's reputation and demand. Helping oneself is best attained by helping others. This requires a humble heart and the setting aside of ego.
Ego is a liar that distorts reality. The leader who can ignore the tempting thoughts and images that have been distorting their perspectives to make them feel important will have the best chance of shaking their egotistic ways. They need a clearer, more honest picture of what's happening around them. That's best done through other points of view.
Leaders will see their people rally behind them if they can adopt these principles, reframe their mindsets and habits, and earn the trust needed to effectively prosper their people and their organizations.
What's it like where you work? Have you ever worked for someone with too much ego? I'd love to hear from you. Give me a call, 704-827-4474. Or, you can reach me here and on LinkedIn.