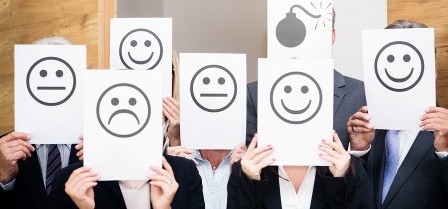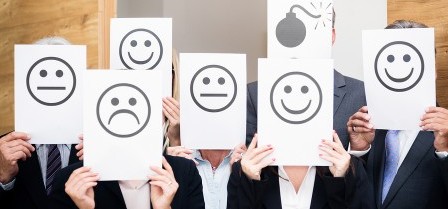 Sometimes I hear colleagues complain that their boss is too nice. They work for a people-pleasing leader. Working for someone who always wants to be liked is frustrating. People-pleasing leaders tend to waffle, try to please everyone, and don't make decisions easily for fear of disappointing someone. That's a breeding ground for mistrust.
Even though people-pleasers view their world through this warped lens, some positive behaviors often emerge. People-pleasing leaders:
Value people, are great advocates and facilitate connections
Serve selflessly, with a positive and inspiring approach
Value strengths and talents
Understand others' feelings and needs
But there are many negative aspects, as well. People-pleasers:
Wear themselves out trying to please everyone
Take on tasks they could easily assign
Avoid taking charge and have difficulty making decisions
Sugarcoat responses and resist honest feedback
Portray a false image of friendliness
Overlook their own plans, feelings, and needs
Tolerate bad performance or behavior
Become resentful when things don't play out in their favor
Manipulate people to avoid asking for what they want
It's easy to imagine the organizational crises that can result from these leadership shortcomings.
A Personality Style
People-pleasers can be identified by some basic outward behaviors, none of which are alarming in and of themselves. But combine these behaviors, and you'll find a leader who's likely to be a source of problems.
The people-pleasing personality can be viewed as a distinct leadership type, according to Dr. Beatrice Chestnut, author of The 9 Types of Leadership: Mastering the Art of People in the 21st Century Workplace (Post Hill Press, 2017). HR personnel and leadership coaches [link to your services page] are specifically trained to assess them and deal with the problems that arise with this leadership style.
This type of leader is exceedingly nice and relationally focused. They listen well and offer emotional support. They are recharged when harmony increases and drained when discord breaks out. Their feelings may be hurt when unity is disrupted. They are more drawn to the "yes" people than to those who challenge or raise opposing viewpoints.
Leaders who want to be liked have a hard time asking for help or assigning work. Pleasers are outwardly bothered by those who fail to reciprocate with relationship-building, unity, or harmony. They are visibly disturbed by people who don't share their priority of being considerate to others.
Leaders with these traits will also display resentment over being left out, having their suggestions ignored, and being taken advantage of for their generosity. We may hear them venting their frustrations, but never directly to the person who displeased them.
When we see these behaviors on a consistent basis, it means we're most likely dealing with a people-pleaser. Has this happened where you work? I'd love to hear from you. Give me a call, 704-827-4474. Or, you can reach me here and on LinkedIn.