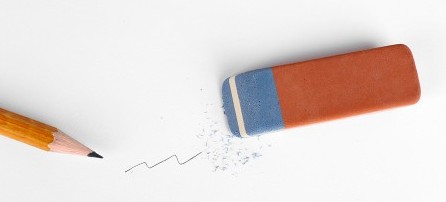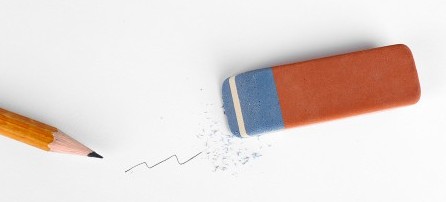 Self confidence is a key ingredient to leadership success but too much can lead one astray if not grounded in reality. The history of great business failures is littered with over-confident leaders who believed they were immune to risk. Without authentic confidence, leaders can't create outstanding business results.
I'd say leading with confidence is a requirement similar to athletes and sports performance. Researchers have found that self-confidence is one of the most influential factors in how well an athlete performs in a competition. In particular, "robust self-confidence beliefs" are correlated with aspects of "mental toughness," or the ability to cope better than your opponents with many demands and remain determined, focused and in control under pressure.
Leaders also require mental toughness and resilience under fire. How do we develop self confidence in our careers? Since none of us are immune to mistakes along the way, how do we handle those so that we continue to build confidence without sweeping them under the carpet?
It all has to do with mindset, that is, how we perceive our mistakes and achievements. We can adopt a fixed mindset or a growth mindset. I'll explain, but first, let's be clear on a few terms. This is a good explanation from the website Mindtools.com.
Defining Self-confidence, Self-efficacy, and Self-esteem
Two main things contribute to self-confidence: self-efficacy and self-esteem.

We gain a sense of self-efficacy when we see ourselves mastering skills and achieving goals that matter. This is the confidence that, if we learn and work hard in a particular area, we'll succeed; and it's this type of confidence that leads people to accept difficult challenges, and persist in the face of setbacks.

This overlaps with the idea of self-esteem, which is a more general sense that we can cope with what's going on in our lives, and that we have a right to be happy.

Partly, this comes from a feeling that the people around us approve of us, however, it also comes from the sense that we are behaving virtuously, that we're competent at what we do, and that we can compete successfully when we put our minds to it.

Some people believe that self-confidence can be built with affirmations and positive thinking. There's some truth in this, but that it's just as important to build self-confidence by setting and achieving goals – thereby building competence. Without this underlying competence, you don't have self-confidence: you have shallow over-confidence, with all of the issues, upset and failure that this brings.
Fixed vs. Growth Mindsets
Mindset refers to an individual's belief about oneself and one's most basic qualities, such as talent, intelligence, and personality.
According to Carol Dweck, the American psychologist who researched this concept, individuals can be placed on a continuum according to their implicit views of "where ability comes from." (Dweck, Carol (2006). Mindset: The New Psychology of Success. New York: Ballantine Books)
Dweck states that there are two categories (growth mindset versus fixed mindset) that can group individuals based on their behavior, specifically their reaction to failure. Those with a "fixed mindset" believe that abilities are mostly innate and interpret failure as the lack of necessary basic abilities, while those with a "growth mindset" believe that they can acquire any given ability provided they invest effort or study.
Fixed Mindset
Fixed mindsets are characterized by the belief that one's basic qualities are fixed – as if genetically predetermined. Individuals with fixed mindsets believe that practice has no relationship to performance success, which has been shown to be maladaptive across domains.
Growth Mindset
Growth mindsets are characterized by the belief that talents and abilities are things that are developed through effort, practice and instruction. Individuals with growth mindsets feel that they control their success, rather than external forces, so they are better able to problem solve and persist through setbacks.
Research has shown that growth mindsets foster a more positive attitude toward practice and learning, a desire for feedback, a greater ability to deal with setbacks, and significantly better performance over time.
What do you think about these concepts? Do you see a growth mindset in the people you work with? What about in yourself? Have there been times when you reacted with a fixed mindset?
As always, I'd love to hear from you. Give me a call, 704-827-4474. Or, you can reach me here and on LinkedIn.