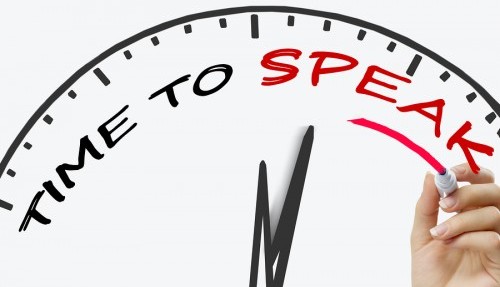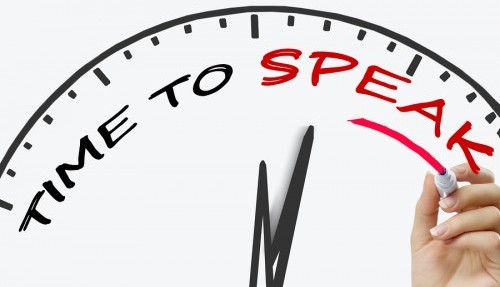 What is the best way to craft great presentations? I've been discussing how to upgrade the quality of your speeches by looking at the great examples on TED Talks. These fascinating videos can demonstrate how to speak on just about every topic imaginable and they're delivered in under 20 minutes.
There is a reason why 18-minutes is the ideal length of time to get your point across. It has to do with the brain and how it takes in information.
The brain works hard to process information and in doing so uses up huge reserves of glucose. Brain cells need twice as much energy as other cells in the body. If you don't make a powerful argument and attract people's attention in under 18 minutes, you risk losing them to fatigue. Too much information prevents the successful transmission of ideas.
Cognitive processing – thinking, speaking, and listening – are physically demanding activities. As the brain takes in new information, millions of neurons are firing at once, burning energy, causing fatigue. There's not much left to transfer information from working memory to short-term memory, and none left to share it with others and transfer to long-term memory.
If people don't talk about your ideas afterwards, don't expect them to remember or act on them either.
3 Steps to Craft a Message Map
According to author Carmine Gallo in his book Talk Like TED: The 9 Public-Speaking Secrets of the World's Top Minds, (St. Martin's Griffin, 2015), a message map is the visual display of your idea on one page. Building a message map can help you pitch anything in as little as 15 seconds.
Step 1: Create a Twitter-friendly headline. The headline is the overarching message you want your audience to know. Ask yourself, "What is the single most important thing I want my listener to know?" Make sure your headline fits in a Twitter post – no more than 140 characters.
Step 2: Support the headline with three key benefits. The mind can only process about three pieces of information in short-term memory. Outline the three or, at most, four benefits of your product or idea.
Step 3: Reinforce the three benefits with stories, statistics, and examples. Add bullet points to each of the three supporting messages. You don't have to write out the entire story. Instead write a few words that will prompt you to deliver the story.
A message map can help distill your idea into a presentation that is emotional, novel, memorable and most importantly, persuasive.
Sometimes it helps to distill the key points of a speech by working with a coach or mentor. Give me a call, 704-827-4474. Or, you can reach me here and on LinkedIn.