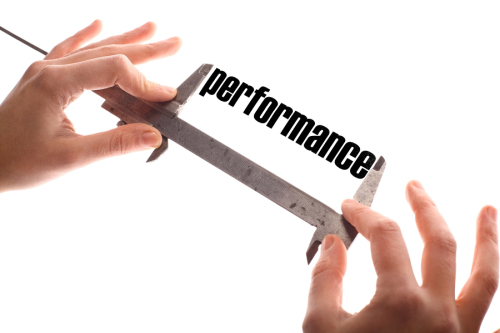 I've been reviewing the latest employee engagement survey results published by Gallup that show only slight improvements over the last decade. With so many organizations focusing on Employee Engagement, why aren't engagement levels across the world increasing?
Here is the last of seven trends in engagement programs as reported by David Mizne, on 15five.com in a post called "7 Fascinating Employee Engagement Trends for 2016:"

Technology will focus on the employee.
One of the biggest trends is the arrival of a new breed of pulse tools, feedback apps, and anonymous social networking technology. These advanced methods provide regular check-ins with employees to understand their challenges and may eventually replace annual performance reviews.
In 2016, leadership has more tools at its disposal to predict and improve employee engagement. Perhaps in 2017, Gallup's survey will report a positive radical shift in how people show up to work.
Jiordin Castle of Appirio writes that in May of 2015, Fortune reported that a record 86% of employees were happy with their jobs — the highest percentage in over a decade.
The Society for Human Resource Management reported that employees felt respected, trusted senior management, got along with their bosses, and felt motivated at work.
But in a survey by com that reported similar positive findings, 73% of employees polled also said that they were "thinking about another job;" and 43% even said they were more likely to consider a new job than they were a year earlier.
Castle writes, "While there are several factors for the uptick in employee happiness and attrition, the following predictions about the year ahead shed light on 3 things: what employees want, why they leave, and what you can do to get them to stick around." These predictions include:
Employee engagement will become a key HR objective.
Gamification will drive corporate goals and planning (at its core, gamification is the use of gaming components to accelerate learning).
The despised annual performance review will finally die.
Peer-to-peer recognition will increase.
A new attrition risk will emerge: low-commitment employees.
Gallup writers Annamarie Mann and Jim Harter sum up the employee engagement crises with this thought:
Creating a culture of engagement requires more than completing an annual employee survey and then leaving managers on their own, hoping they will learn something from the survey results that will change their daily behavior. It requires a company to take a close look at the critical engagement elements that align with performance and with the organization's human capital strategy. Managers and leaders should keep employee engagement top of mind – because every interaction with employees can have an impact on engagement and organizational performance.

In every company I've worked in, consulting or coaching, I've found that the more attention given to employee engagement and well-being, the better the business performance.
"Business is more about emotions than most businesspeople care to admit." ~ Daniel Kahneman, Ph.D, Nobel Prize Laureate and Behavioral Economist
In the meantime, what's been your experience where you work? I'd love to hear from you. Give me a call, 704-827-4474. Or, you can reach me here and on LinkedIn.