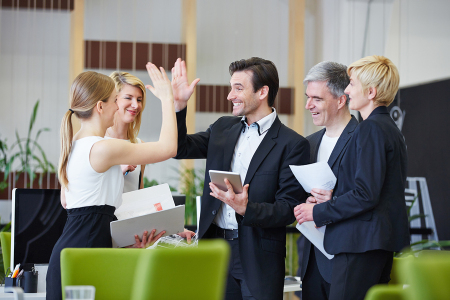 The annual statistics on employee engagement have been released by the Gallup Organization, with only slight improvements in what is considered to be an important driver of business performance. With so many organizations focusing on Employee Engagement, why aren't engagement levels across the world increasing?
According to Gallup, companies that focus on measuring engagement rather than on improving engagement often fail to make necessary changes that will engage employees and meet their workplace needs.
In my last post, I began a review of three trends to watch for in the so-called "engagement industry," as companies seek to motivate the workforce.  Here are three more reported by David Mizne, on 15five.com, in a post called "7 Fascinating Employee Engagement Trends for 2016:"

More employee feedback more often.
In 2014, author David Mizne conducted an employee engagement study and found that the vast majority of employees who received little or no feedback were actively disengaged. Engagement went up dramatically when employees received feedback about their weaknesses, and even more so when they received feedback about strengths.
Work/Life Balance will become Work/Life Blend.
The Society for Human Resource Management found that the best companies are embracing flexibility. For many job functions, there are no longer good reasons to require people to come into the office every day between 9am and 5pm. More companies will continue on this path as long as the numbers prove it's working.
People analytics will grow.
In his article, The Two Sides of Employee Engagement, published in Harvard Business Review last month, Sean Graber argues that it's important to look at employees' perceptions and behaviors and their impact on performance.
Managers can then decide how to shift things to increase engagement. The author melds analytics with qualitative feedback by looking at aggregated data from surveys as well as self-reported behaviors.
He suggests that over time, organizations can track how their employees' engagement changes and how it relates to key performance indicators (KPIs), such as sales, customer satisfaction, and attrition.
Josh Bersin in his article, The Geeks Arrive In HR: People Analytics Is Here, writes that the shift towards "big data in HR" began in 2011 and exploded rapidly. He predicts that people analytics will be its own department that will look at productivity, turnover, and the people-issues that drive customer retention and satisfaction.
My next post will explore the seventh trend, using technology to improve engagement. In the meantime, what's been your experience where you work?
I'd love to hear from you. Give me a call, 704-827-4474. Or, you can reach me here and on LinkedIn.