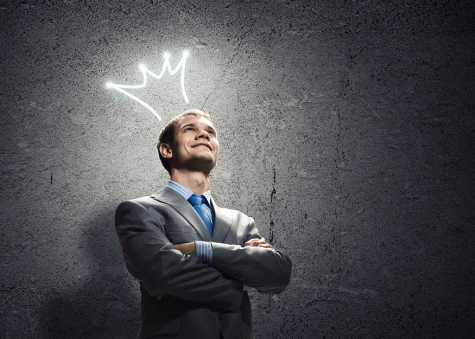 Heroic leaders are often effective, but increasingly, post-heroic leadership is required in today's complex global marketplace with fierce competition. What do we mean by post-heroic leadership?
According to an article in Harvard Business Review, "Increasingly, the heroic model of leadership is being challenged by a movement toward shared responsibility. Post-heroic managers allow their employees to contribute to the process of managing and thereby produce better results and higher morale."
If we look at leadership as progressing through developmental stages, we can see that with experience and maturity, leaders improve their self-awareness, their leadership awareness, and their capacities to handle people and complex systems and situations. Not all, however. Some leaders get stuck at levels that are no longer effective.
In my last post, I reviewed the stages of leadership described by authors William B. Joiner and Stephen A. Josephs in Leadership Agility: Five Levels of Mastery for Anticipating and Initiating Change: Expert, Achiever, Catalyst, Co-Creator, and Synergist.
At the Expert level, the underlying motivation is to improve yourself as a leader through knowledge, skills and making the right decisions. Your personal goal is to be recognized as the expert you've become. At the Achiever level, you aim to produce the outcomes you're charged with so that you will advance your career and bring success to the organization. Both of these leadership stages provide plenty of opportunities for leaders to be the hero.
At the post-heroic leadership level, however, leaders become more interested in growth as a person, finding intrinsic motivation in both themselves and in the people they lead. Post-heroic leaders seek to find personal meaning in work and in all aspects of life. Leadership becomes more of a way to serve others and make a difference.
This requires a greater degree of self-awareness and self-leadership. As you interact with others, you become conscious of your habitual behaviors, feelings, and assumptions. You reflect and question. You discover your own self-judgment that discourages growth, and begin to let go of such habits in order to experiment with new ideas. You become more comfortable with seeking feedback and consider input from other people.
Catalyst Leadership
Catalyst level leadership means creating new contexts where people can use their creativity to find solutions that benefit multiple stakeholders. It's the first level of post-heroic leadership. At the Catalyst level, you have greater emotional and mental capacities to support change and uncertainty and a long-term view for the organization.
"While you retain the Achiever's strong outcome orientation, you recognize that the sustained achievement of desired outcomes takes place within a larger context of human relationships (teams, culture, alliances), and you make it a priority to enhance the quality of these contexts." ~ Joiner and Josephs, Leadership Agility
At the Catalyst level you begin to try on different frames of reference, and see that diametrically opposed viewpoints can each be valid in their own way. This opens up a channel to more creative thinking and the ability to see a problem as part of a larger pattern in the system.
Another capacity is developed for self-observation. You can now step back from your self-image and reflect on priorities that may no longer serve you or your leadership. Leadership agility is a process of stepping back from current focus so that you can make wiser decisions and fully engage in what needs to be done next.
The research shows that a majority of leaders operate at the Achiever level, but those who are able to progress to the Catalyst level are more effective. I'm curious, in your career, do you remember the experience of working for an Expert level leader, an Achiever, or a Catalyst leader? What's been your experience?
I'd love to hear from you. Give me a call. Or, you can reach me here and on LinkedIn.