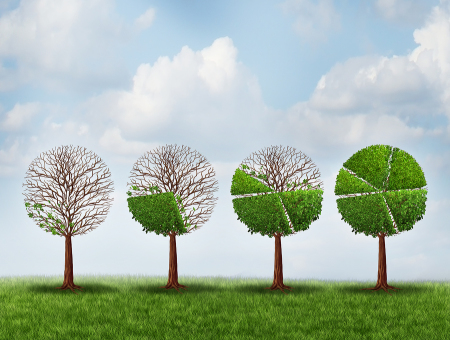 In my previous posts I've been discussing leadership developmental stages and in particular the five stages of leadership as described in the book called Mastering Leadership: An Integrated Framework for Breakthrough Performance and Extraordinary Business Results by authors Robert J. Anderson and William A. Adams. As adults grow into increasingly mature mindsets, we can handle more complexity in managing both tasks and people.
Anderson and Adam's Universal Model of Leadership is based on these five levels of leadership stages: Egocentric, Reactive, Creative, Integrative, and Unitive.
Fully 70% of leaders operate with a Reactive mindset. Only 20% of leaders transition into the Creative operating stage with a mere 5% able to mature into an Integrative mindset. Reactive mindset is typical of most managers and leaders. When we look at transforming organizations into more participatory engagement cultures with shared responsibilities, we find that Reactive leadership reaches its limits.
The Creative Stage
In order to mature into the Creative way of thinking and leading, a person sheds some of the assumptions and beliefs held in the socialized Reactive stage, becoming more Self-authoring. We become aware of our previously assumed internal operating system based on all the beliefs that we adopted while growing up and that were socialized into us. This happens when we realize that the world is more complex and nuanced and our black and white mindset no longer serves us.
The central questions become "Who am I? What do I care most about? What do I stand for? What is my leadership about?" In finding these answers, we set the course for our authenticity.
This is a major life transition that is difficult for most. Often it is the road less taken. It means that following our own path often means disappointing others, risking failure, and going against the norms we had assumed make us worthwhile and successful. Some speak of this as The Heroes Journey because to find out who we truly are means letting go of previous definitions of who we should be. This is when we form an identity internally, going from external expectations to self-authoring values.
As we begin to experience the power, creativity, freedom and satisfaction of living from our own deep center, we value and encourage the same in others. We treat others as equals and expand our capacity for empathy. At this stage of development, a leader operating with a Creative mindset can begin to share power. It's not perceived as "letting go" of control, but rather of gaining power by sharing it.
The leader is no longer the sole decision-maker, but facilitates groups in developing, becoming more self-managing, and becoming more creatively involved in the success of the organization. The focus is on leveraging high performance through teamwork and self-development. Leadership is collaborative.
Does this sound like what's happening in your workplace? Only 20% of adults transition into the Creative stage, so it is relatively unusual. Often, from the work I do in businesses, I observe Creative behaviors emerging. People start experimenting with higher orders of thinking and behaving as they try to meet challenges in new ways. This is developmental work that needs to be encouraged and accelerated. Coaching is one way of expanding developmental growth.
What's happening with you? Are you aware of your own development on the job? What do you think? I'd love to hear from you. Give me a call. Or, you can reach me here and on LinkedIn.