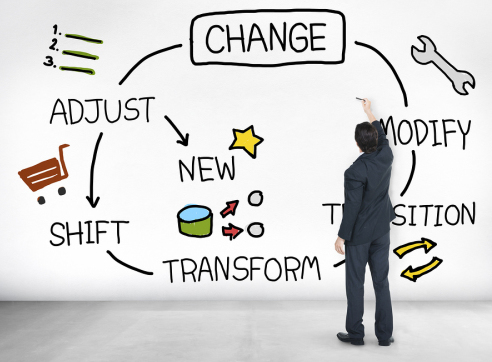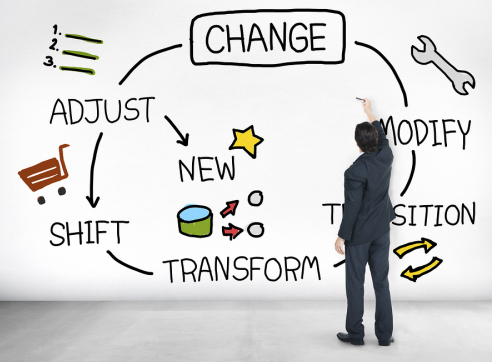 How can leaders prepare for leadership in a VUCA world? That's the term for a business environment full of volatility, uncertainty, complexity, and ambiguity. In order to lead organizational change, first leaders must engage in personal leadership transformation.
There's no doubt that doing business has changed rapidly just in the last five years, and there's no indication it's going to let up. Not only is the business environment evolving quickly, but strategies, finances, resources, processes and systems are more interrelated and complex.
This places enormous stress on leadership. Leaders must evolve their capacity to handle complexity in order to stay ahead of the curve. There's a reason change efforts in companies don't have a high success record.
Multiple studies of organizational change efforts show that 70-85% of them do not yield tangible results. There are innumerable experts and books written about this, and most conclude that well-intentioned improvement efforts fall short because we fail to account for the personal shift in mindset required to create and sustain high performance.
"Organizations do not transform. People do. Only by operating from a higher order of consciousness can we lead transformation that produce short- and long-term shifts in performance." ~ Authors Robert J. Anderson and William A. Adams, Mastering Leadership: An Integrated Framework for Breakthrough Performance and Extraordinary Business Results
Although we blame leaders for failed change efforts, we often overlook the necessity for personal transformation of leaders and leadership teams. On some level, both leaders and those who are engaged to develop them haven't understood the profound changes needed first in individual leaders and then in the senior leadership team. Without paying attention to their level of developmental consciousness, we can't expect our leaders to perform at higher orders of thinking.
5 Leadership Stages
What  I've been reading in the book Mastering Leadership by Anderson and Adams has clarified some of the psychological descriptions of adult developmental stages and applied them to leadership. The authors suggest five leadership stages, or levels of consciousness, as a way to explain how leaders operate according to the maturity of their mental models.
This makes sense to me because when I'm coaching I've observed how some leaders are simply more capable of handling difficult problems. You've probably noticed this too, when working under various bosses.
I'll present the Five 5 Leadership Stages here for you, and then summarize the main characteristics of each so you can see how this shows up in your organization through the people you work for.
Egocentric
Reactive
Creative
Integrative
Unitive
Personal leadership transformation occurs when a leader moves from one stage to the next. Often we have incomplete shifts from one stage to another before we totally adopt a new operating perspective. Reality does not change. What changes is the way we organize ourselves in relationship to the world. As we shift into a higher-order of thinking the world becomes at once more complex, yet simple and elegant.
And as leaders move to higher version of themselves, the system and culture evolves. It's an interdependent process. The organization cannot organize at a higher level of performance than the consciousness of its leadership.
From what I can see and observe in the work I do in organizations, leaders cannot rest. But a big part of their work has to be internal, personal, and transformative. I'll be writing more about these five stages and what they are like in upcoming posts.
None of these stages are bad. Each has its limitations. And knowing about them points us to learning what we can do to grow and develop leaders. What about where you work? What's been your experience with change? I'd love to hear what it's like for you in your organization. Give me a call. Or, you can reach me here and on LinkedIn.