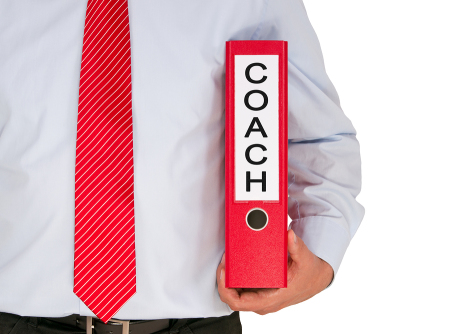 Here's something I read frequently: Managers who use coaching skills have employees who are more committed, willing to put in greater effort, less likely to leave, and create better results than those who don't coach.
The impact of coaching is significant on both people and profits in the organizations that train managers to use coaching to guide performance and develop employees.
And yet, when I'm working and coaching in businesses, talking to people on the front lines, few report their manager engages in coaching conversations with them.
Most managers have had some training around how to coach people for performance. Ten years ago it was reported that 73 percent of managers had received some form of coach training, according to leadership development firm Blessing White. Yet a recent report (2015) from the same firm reveals that employees who receive regular feedback through coaching conversations are in the minority.
Why aren't more managers using coaching skills to help their people perform better and grow and develop? No one disagrees that stellar results can be achieved through coaching, yet managers continue to be reluctant to initiate coaching conversations.
Why Don't More Managers Coach?
Lack of time is usually cited by managers, but the real reasons may be different, according to John H. Zenger and Kathleen Stinnett in The Extraordinary Coach: How the Best Leaders Help Others Grow (McGraw Hill 2010). Three reasons stand out as common barriers to managers using coaching.
Misconceptions of what coaching is
A desire to avoid difficult conversations
No clear game plan for initiating and framing coaching conversations
Others report that once back in the office after coach training, managers find it easier to revert to traditional habits. Instead of taking time to ask questions that help people find solutions and grow, it's easier to simply explain and provide instructions.
Even though everyone agrees that coaching people to find their own answers is more effective, in the heat of the moment a manager's default response it to fix things and move on.
I'm curious. What happens where you work? Does your boss have coaching conversations with you? How good are his or her coaching skills? How often are you asked good coaching  questions that help you think through your actions and that help you grow on the job?
I'd love to hear from you. You can reach me here and on LinkedIn.