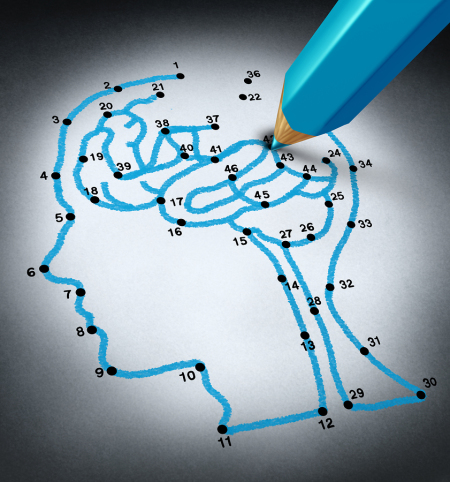 I've been posting about the importance for leaders to develop their "inner game," to not only achieve necessary results but to prepare for a rapidly accelerating and challenging future. Leaders must continually upgrade their expertise and coping strategies if they want to drive success in their people and companies.
However, few have time for training and development, even though they all agree it's a priority. At most, some will squeeze in coaching sessions between travel and meetings.
I believe coaching is an imperative for all leaders, and even so, there's another method of growing and developing as a leader that's often overlooked: The most valuable leadership lessons are learned on the job, in real time. Providing of course, one is aware, observes and pays close attention to learning moments. This is the best way to improve a leader's inner game.
But here's what happens: Leaders get caught up in achieving performance goals which interfere with learning. With a performance goal and key success factors in mind, leaders are driven from point A to B to Z. As soon as one waypoint is reached, they look for the next and so on. While routines are necessary and drive pace, it's easy to go into default mode – do, check, do, check, check, check, done.
There is pleasure in checking off accomplishments. But if that's the only driving force in your repertoire, work tasks soon become stale and you find yourself running out of steam.
I've been thinking about this a lot lately, as many of my clients reach a point in their careers where they feel a lag in energy and drive. Sure, they're still good at what they do, but where's the passion and zip? Consequently, I turned to a book that's fifteen years old but full of great wisdom: The Inner Game of Work, by Timothy Gallwey (2001)
Gallwey talks about a work triangle, much like a solid three-legged stool: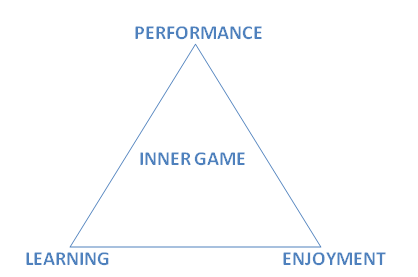 If you're like most people I observe, you probably focus primarily on performance goals; in fact, you might be pretty good at accomplishing them by now in your career. What about the other legs of the stool? Do you pay attention to learning goals? And, are you enjoying work? Unless you lend conscious attention to each, you'll feel like you're sitting on a wobbly stool.
How's your inner game? What are you feeling in your daily routines at work? Solid? Or wobbly? Which leg of the stool needs some attention?  I'd love to hear from you. I can be reached here and on LinkedIn.