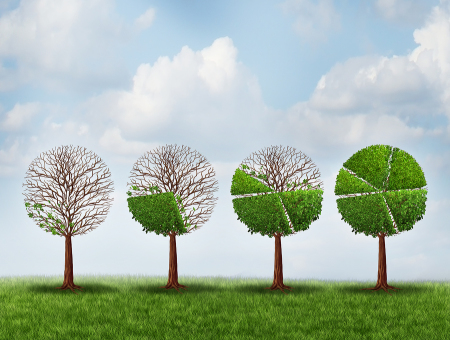 I've worked with successful sales people who are focused, goal-driven, and results-oriented. And occasionally I've worked with extraordinarily successful sales people who outshine all others. The difference? Extraordinary sales people set both performance goals and learning goals. Not only do they want to achieve a sale, but they consider it their job to learn from each client and each sales conversation.
I spoke about learning vs. performing goals in my last post. While performance goals keep us focused on delivering bottom line results, every learning goal has the potential to contribute to countless future performance goals.
The sales people I've observed use learning goals to look at their customers as teachers. They ask a lot of questions to learn as much as they can. They build lasting relationships, learning through every interaction. They don't manipulate or handle objections; they learn about them to try to understand and find solutions.
In The Inner Game of Work by Tim Gallwey, the author suggests using the acronym QUEST to help discover five different kinds of  learning goals. Here are his suggestions:
Q- Qualities: Which qualities would you like to see more of in yourself? Responsibility, integrity, initiative, persistence, clarity, cooperation? Learning to access and express any chosen quality or attribute is one kind of learning goal every one can set for career growth.
U- Understanding: You can know a great deal of information without understanding it. How can you improve your comprehension of all the components of a subject or system and the relationships among the components. Ask yourself what would be easier or more successful if you understood it better?
E- Expertise: Setting this kind of learning goal requires that you ask what skills you need to develop to attain higher levels of performance. You may need to learn new skills on the job, or take a class. You may need to learn technical skills or communication skills or improve managerial and leadership skills.
S- Strategic Thinking: You can improve your thinking skills by learning how to step back from any situation and look at it from a different perspective. How do you learn to see the big picture and the long-term consequences when you get mired down in details?
T- Time: Your relationship to time, tasks and priorities is critical to becoming successful with performance goals. How do you need to grow in this domain?
What I suggest is making a list using the QUEST letters. Write out a learning goal for each of these areas. Then jot down a realistic way you could learn how to improve on each goal, on the job, in real time. Learning as you go is the best way to make a goal real. It's done simultaneously with your regular work and therefore requires very little extra time. What's need is forethought and awareness.
What do you think about this? Have you written out a set of learning goals you can work on everyday as you go about your work? I'd love to hear from you. I can be reached here and on LinkedIn.