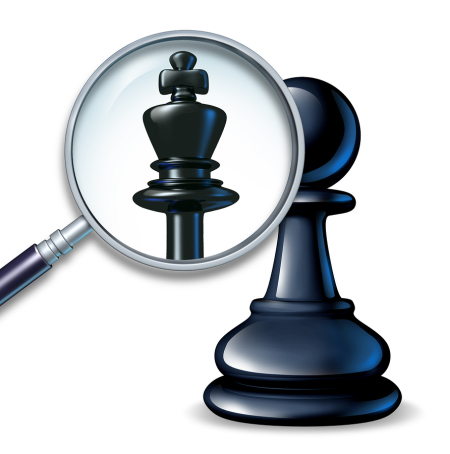 If a leader wants to truly excel, he or she will need to develop the inner game as much as outer competencies. I've been writing about what makes a leader effective and the four promises that we expect all leaders to keep. To become a more effective leader, one must master leadership competencies, things like setting strategic direction, communicating a clear mission, monitoring resources and ensuring that processes, systems and people achieve results.
Most leadership development efforts focus on these outer competencies and responsibilities. However much these are necessary, they are insufficient. To become a great leader, not just an effective one, leadership development efforts must address the inner game of leaders.
The inner game consists of character traits like honesty, passion, vision, risk-taking, compassion, courage, authenticity, collaboration, self-awareness, humility, intuition and wisdom. Yikes, that's a tall order for any training and development program.
I remember a couple of books 15-20 years ago, by Tim Gallwey: The Inner Game of Golf and The Inner Game of Tennis. Gallwey also wrote The Inner Game of Work. The ideas in these books are timeless. The results that we see in the outer world are driven by what goes on inside our heads. The mental messages we give ourselves at work are often based on limiting beliefs and fears. When we learn to change our thinking, by changing our inner game, we change our behaviors and the results we get in the outer game, the world around us.
For example, the fear of failure will interfere with a leader's ability to take a risk. He or she may wait until enough data assures certainty. In today's business world, waiting for certainty can mean missing the boat. When a leader avoids risk and plays it too safe, it can lead to missed opportunity. That's only effective when a non-decision turns out to be right. A great leader  takes a risk when it's worth the gamble and acts in spite of ambiguity and uncertainty. But one can do that only through awareness and mastery of both inner and outer worlds.
In order to master the outer game of leadership, inner mastery is needed. The inner game has more to do with character, courage and conviction than it does with competencies. It's an ability to act when things are complex, volatile, and ambiguous. This is the "right stuff" of leadership: wisdom, self-knowledge, social intelligence and personal values.
The stuff of character—these the hardest, yet most significant aspects to address when training leaders. I don't know any other way to approach training and development of the inner game of leaders than by professional coaching, coupled with the use of robust assessments and feedback surveys.
I'm wondering what you're doing currently to develop your inner game? I'd love to hear from you. I can be reached here and on LinkedIn.