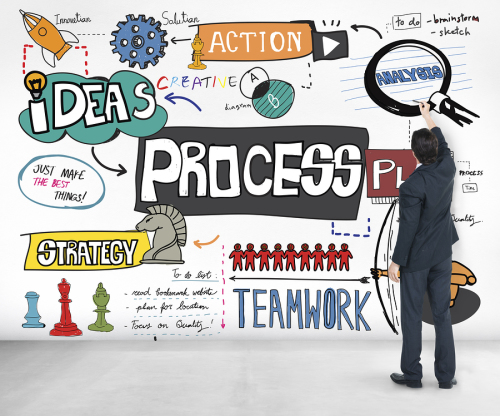 To truly be effective as a leader requires attention and focus on key priorities. Yes, the bottom line looms large, but financial success comes from excellent completion of four key promises to stakeholders. Leaders must set the right direction for the company to take, with meaningful work, which leads to engaging everyone to be accountable for performance. This leads to the 3rd promise:
Leadership promises to deliver results in the marketplace by successfully executing on key initiatives. This enables stakeholder commitment. With commitment, you facilitate productivity with systems and processes that make execution successful. Effective leaders channel action into results and provide feedback on the work the organization is doing. Action provides clarity because it links effort to results and tells you when something works and when it doesn't.
Processes and systems provide a clear path from task to long-term, meaningful results. This is promise is where the old rubber meets the road.
According to authors Robert J. Andersen and William A. Adams in their book Mastering Leadership, leaders break this promise in four ways:
By not providing the resources of time, people or money necessary to ensure execution

By allowing the organization to be distracted by "silver bullets" or "bright shiny objects" like an attractive lower priority.

By having too little or an ineffective process in place so everything is done for the first time every time.

By being so process-bound that execution becomes secondary to the process.
I see this in the companies where I consult and coach. It really does rob people of their energy and enthusiasm. Sometimes processes are in place but underused, or sometimes over-used; in both cases repeatedly breaking this leadership promise creates a culture of cynicism, frustration and a sense of "why bother."
What's it like where you work? Are systems and processes set up and used effectively? Do you see where there's room for improvement, ways to boost execution? I'd love to hear from you; I can be reached here and on LinkedIn.