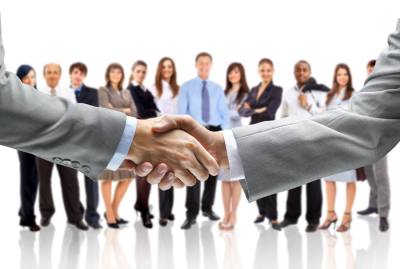 How do you define effective leaders? I've been thinking a lot about what makes a leader effective. I suppose you could look to the success of the business; a leader could be deemed effective if the company is a success. But success relies on many things outside the control of a CEO or senior leadership teams. What makes a leader effective is not the same as what makes a business successful. Do you notice the difference? A leader of a business that really takes off could still fall short when it comes to influencing people for the long term.
Effective leaders cover a lot of ground, have a lot of responsibilities and influence. But most of what they do can be grouped into four areas. Research has shown four key domains where leaders should be strong if they are to be truly effective.
In Mastering Leadership: An Integrated Framework for Breakthrough Performance and Extraordinary Business Results, authors Robert J. Andersen and William A. Adams call these the four universal promises of leadership:
The first promise is all about strategy, mission, and values. and it's as much about profits as it is about people. Stakeholders hold leaders to this vital promise because it establishes the "why" they are in business, as well as "what" the business will do and won't do. This is the foundation of the business and it sets direction and meaning which in turn creates a culture in which people can thrive.
From direction and meaning flows a business identity and brand. Effective leaders address the question, "What is it that we uniquely contribute to the world as an organization?" Since people who work for a living want more than just a paycheck, effective leaders facilitate and communicate company values that people can align with. People want to know how they can contribute to a purpose beyond profits, and leaders make sure those values are known and practiced throughout the business.
Leaders are most effective when they communicate a noble purpose to everyone at all levels. Without this clarification, people struggle to define why their work is important. What's it like where you work? Are you a leader who frequently mentions the organizational purpose? Do you make it easy for people to see how their daily tasks contribute to the organization?
I'd love to hear from you. I can be reached here and on LinkedIn.