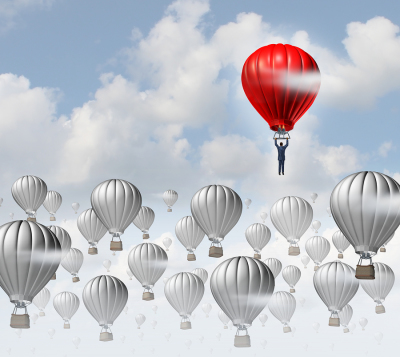 Can you name the most effective leaders you've worked for? What is it that makes a leader stand out as remarkably effective? Everyone expects great things from leaders, probably more than is humanly possible. I guess it depends on how you define effective leadership.
In business, some say the most effective leaders are those who bring about maximum financial results. Others would point to charismatic, larger-than-life CEOs who inspire followers with vision. Still others would say effective leaders are high in emotional intelligence, skilled at making tough decisions, focused on execution, and strong in building trusting relationships to achieve and sustain results.
All these leadership qualities matter a great deal. But the hard truth is that it's very difficult to perform effectively as a leader if you don't pay attention to — and manage — perceptions and expectations.
When we step into positions of leadership, we make a whole set of promises we may not know we are making. These promises are profound and come in the form of high, often unspoken expectations. Understanding, managing and living up to these promises defines our leadership." ~ Authors Robert J. Andersen and William A. Adams, Mastering Leadership: An Integrated Framework for Breakthrough Performance and Extraordinary Business Results
There are two kinds of expectations followers have for their leaders, explicit and implicit.
Explicit: These are part of what we expect the leader to fulfill as part of the leadership role: fiscal responsibility, strategy and direction, accountability and execution.
Implicit: These are the unspoken expectations that stakeholders have of leaders, such as competence, fair treatment, commitment, engagement, listening, inspiration, direction, and meaning-making.
These implicit expectations are a minefield because not only are they unspoken but they vary greatly among stakeholders. They can be unrealistic and because they're not expressed, misunderstood. Nevertheless, we judge leaders' effectiveness on both explicit and implicit expectations. Leaders succeed or fail depending on whether or not they clarify these role expectations and keep their promises.
Leaders often don't know about these hidden expectations and don't ask. Most of us assume that we're all on the same page, but each conversation is an opportunity to clarify expectations. Leaders accelerate their effectiveness by asking, learning and managing expectations. If you're a leader then you know that you're always being judged to live up to the bar. It makes sense to talk about that bar and create understanding and clear expectations.
When's the last time you had a conversation about implicit expectations? I'd love to hear what you think about role expectations where you work. I can be reached here and on LinkedIn.